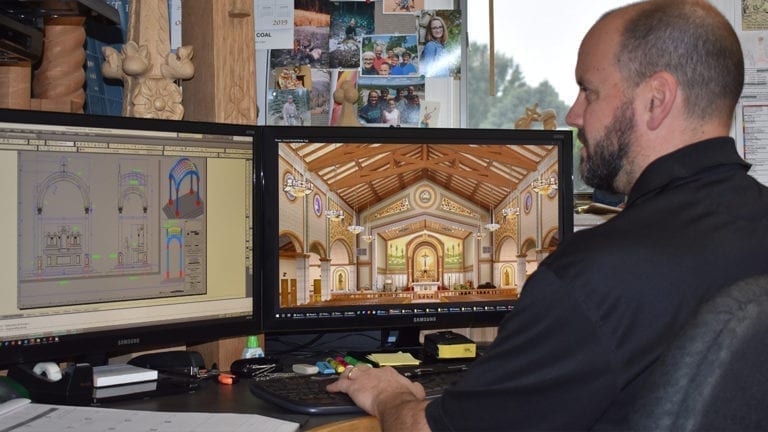 New Holland Church Furniture has been producing uniquely custom worship furnishings for almost three quarters of a century. From radius church pews to intricately designed worship furniture, we're the resource architects turn to, to bring their clients' visions to life.
Church Interior Design
Whether you're building a new worship space or remodeling an existing church or synagogue, the interior design elements you choose will establish the look and feel of your worship space for generations to come. That's why it's so important to get the details of your synagogue or church interior design right.
At New Holland Church Furniture, our interior designers know that a beautiful result can only come from a well-executed, detailed plan. We can work with your staff, design team, building team, or architect, to establish a synagogue or church interior design and seating layout that fits your vision. To complement the interior design, we can also manufacture the custom church furniture you need —including altars, pews, benches, pulpits, and more.
Interior Design Sensitive to All Styles
We know that no two worship spaces are the same. Each church interior design we complete uniquely expresses our client's taste and desires to maximize the worship experience. We don't work with churches exclusively, either. We have experience helping synagogues and other religious places create a design that perfectly complements their style of worship.
We use the latest computer-aided design (CAD) equipment to assist you with unequaled seating layouts, architectural design, floor plans, and design assistance, including: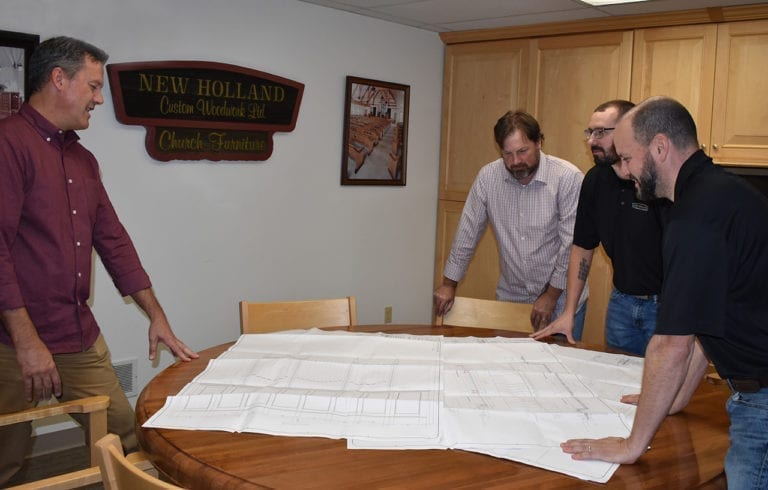 Designing your worship space for maximum seating capacity
Creating furniture designs that complement your church interior design
Evaluating seating comparisons such as seating capacity versus budgetary cost
Design recommendations using unique symbolism in the creation of bench ends or furniture
Our synagogue and church interior design team have over 80 years of experience creating seating plans and furniture designs for churches, synagogues, and houses of worship across North America and beyond. Our expertise and knowledge as designers mean we can provide valuable input during the evaluation process, leading to better decisions and more value for your money.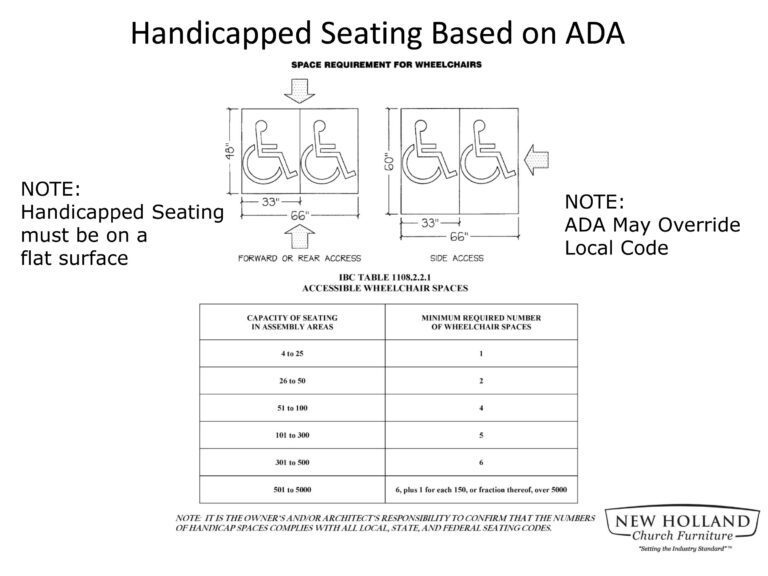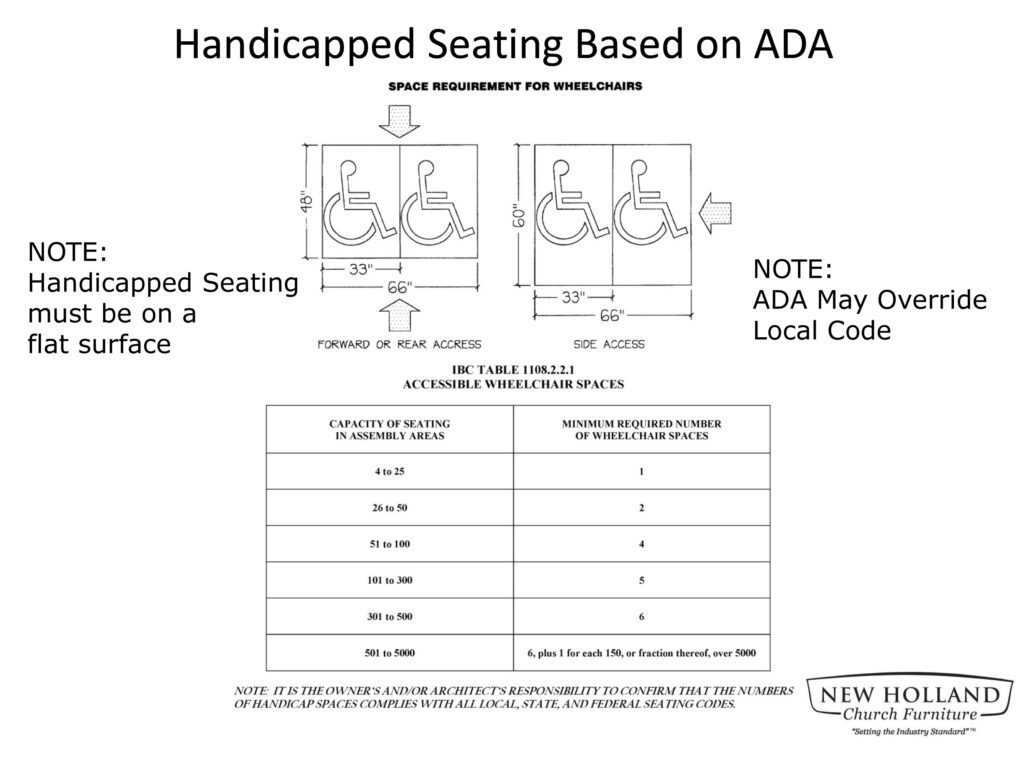 Code Compliance Assistance
There's no need to worry about code-compliance issues when working with our church interior designers. Our team offers expert assistance in addressing fundamental code issues upfront, ensuring a smooth transition from design through installation.
New Holland Church Furniture Standard Seating Styles
Whether you are looking for church design services for a Christian church, Jewish synagogue, or another type of worship space, New Holland Church Furniture can help create a beautiful and functional worship space. We want your space to be a unique reflection of your worship space's beliefs, culture, and mission.
To help create the perfect place to worship your Creator, we offer various options, including unique end panels, stylish pew bodies, worship flexibility with open-space design or theater seating, and much more. Please view the following documents for examples and styles of our work.
See New Holland Church Furniture for Synagogue and Church Interior Design
Please don't waste your time with unprofessional companies who don't stand behind their work. Instead, trust the experienced and talented designers and craftsmen from the number one church furniture company—New Holland Church Furniture! Whether you want traditional liturgical designs or something more contemporary, New Holland Church Furniture is your source for all synagogue and church interior design assistance.
---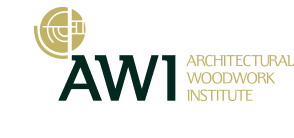 AWI Associate Member
New Holland Church Furniture has been an AWI Associate Member for more than three decades!
About the AWI
The Architectural Woodwork Institute (AWI) is a nonprofit trade association founded in 1953. The AWI represents nearly 4,000 members, including architectural woodworkers, suppliers, design professionals, and students from around the world.
Setting Industry Standards
The AWI has been the voice of the woodworking industry for more than half a century. One of the primary functions of the AWI is to set industry standards among design professionals and the woodworking industry in general.
Ready to get started on your next building project?
We can help you and your design team to:
Interpret IBC (International Building Codes) and how they apply to your church or synagogue
Review seating capacity requirements
Determine adequate seat spacing for egress
Design your worship space for maximum seating capacity
Review handicap requirements
Address balcony code issues and requirements
Additional Resources:
Our church interior design team can transform any space into the look you want. Whether you're looking for a more contemporary space or something more traditional, our designers can help you. Check out these resources for a glimpse at what we can do!
Browse Church Furniture: