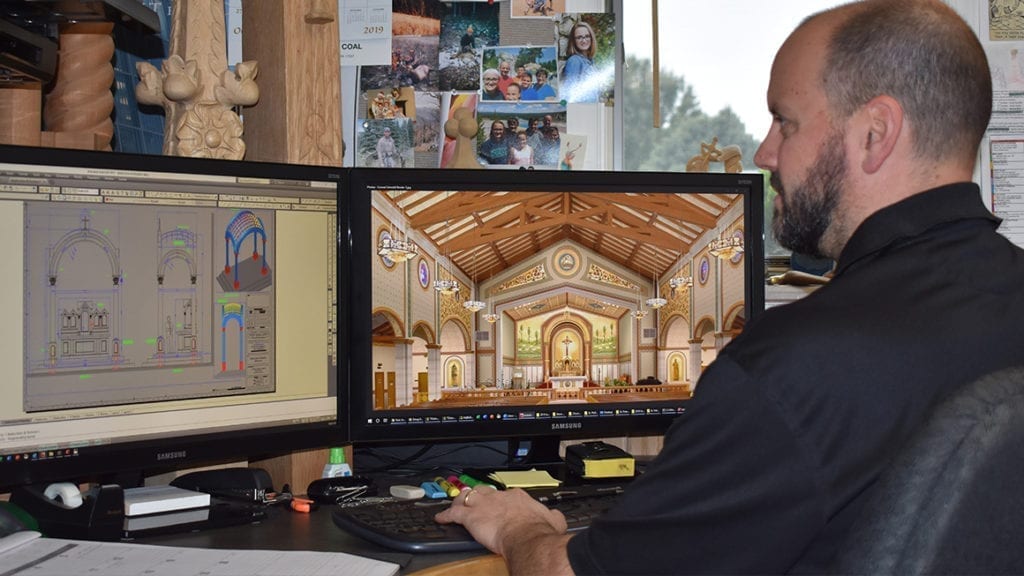 Seating Layout and Furniture Design Assistance
Whether you're building a new worship space or remodeling an existing church or synagogue, the interior design elements you choose will establish the look and feel of your worship space for generations to come. That's why it's so important to get the details right.
At New Holland Church Furniture, we can work with your staff, your design team, or your architect, to establish interior design and seating layout details that make product selection much easier.
We use the latest computer-aided design (CAD) equipment to assist you with unequaled seating layouts, floor plans, and design assistance, including: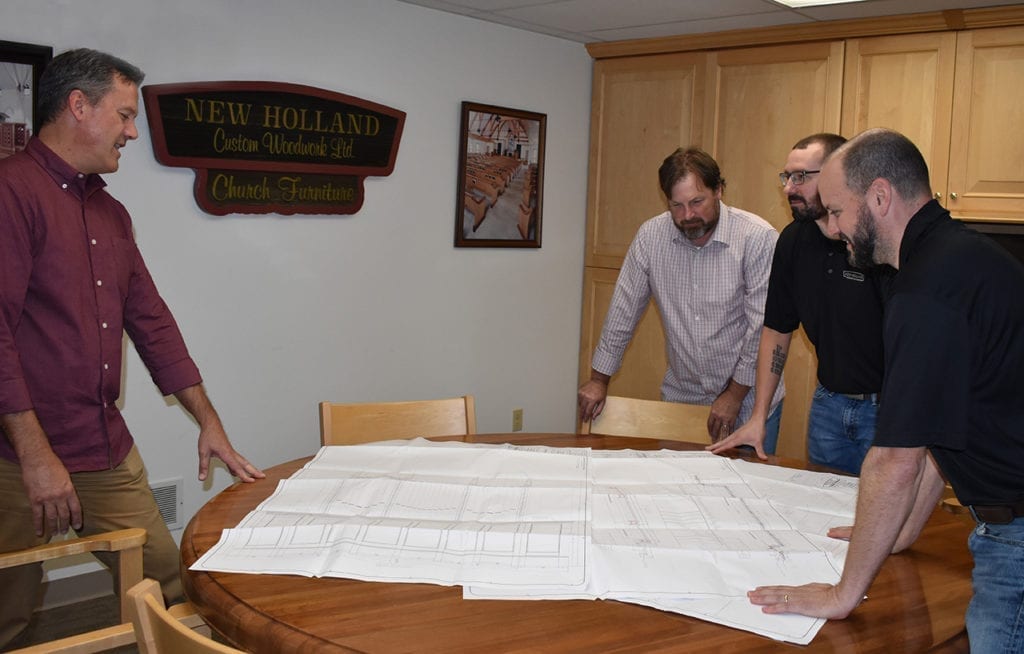 Designing your worship space for maximum seating capacity
Creating furniture designs that complement your interior design
Evaluating seating comparisons such as seating capacity versus budgetary cost
Design recommendations using unique symbolism in the design of bench ends or furniture
Our design team has over 70 years' experience creating seating plans and furniture designs for churches, synagogues, and houses of worship across North America and beyond. That means valuable input during the evaluation process, which leads to better decisions and more value for your money.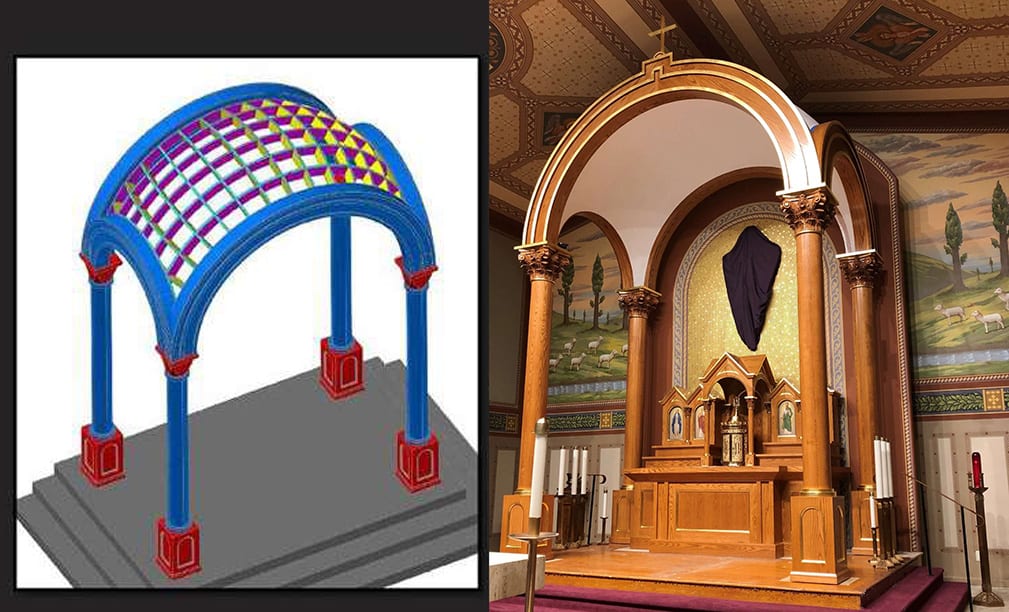 Code Compliance Assistance
There's no need to worry about code-compliance issues when you work with the team at New Holland Church Furniture. Our team offers expert assistance in addressing basic code issues upfront, ensuring a smooth transition from design through installation.
New Holland Church Furniture Standard Seating Styles
---
Ready to begin the design process for your worship space?
We can help you and your design team to:
Interpret IBC (International Building Codes) and how they apply to your church or synagogue
Review seating capacity requirements
Determine adequate seat spacing for egress
Design your worship space for maximum seating capacity
Review handicap requirements
Address balcony code issues and requirements
Additional Resources:
Browse Worship Furniture: