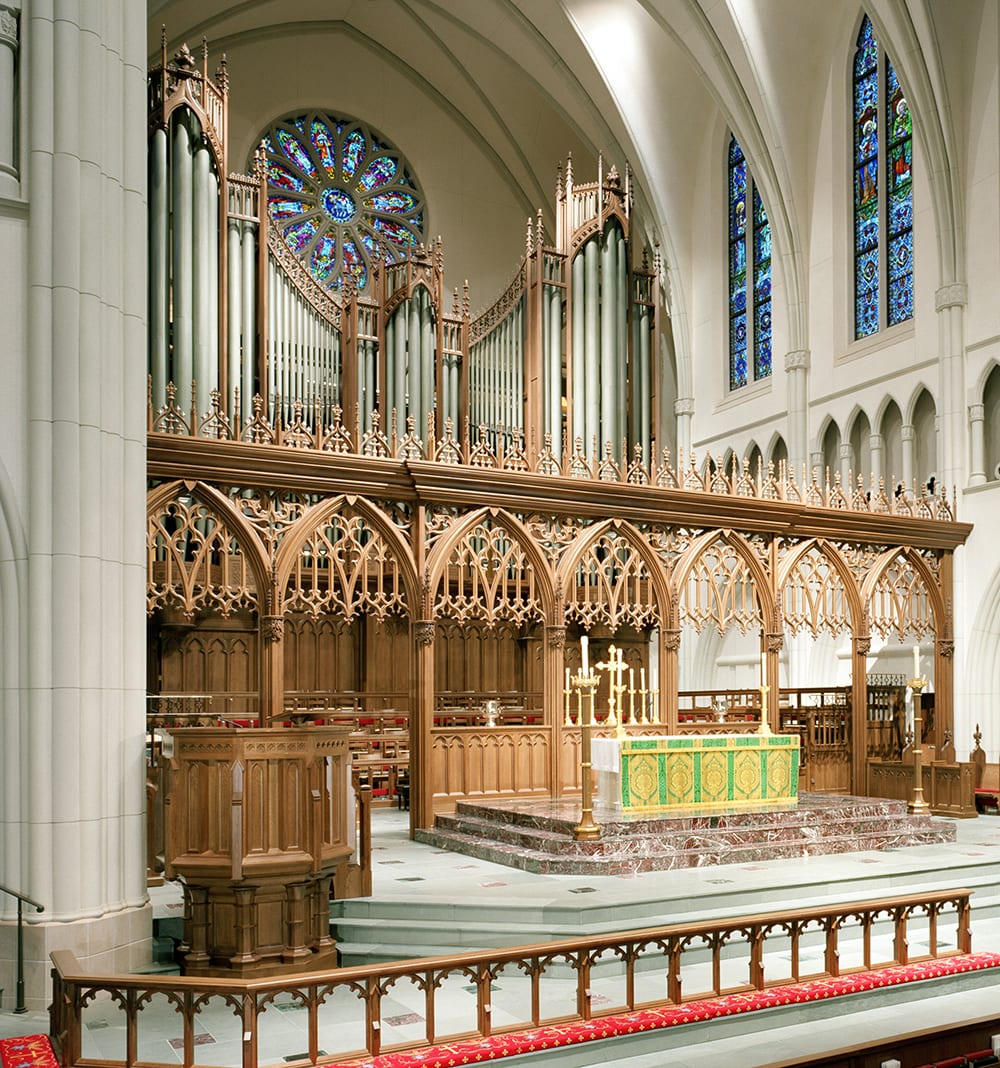 Custom-Crafted for Your Worship Space
Church architecture has inspired and engaged worshippers for centuries. From great cathedrals to modest parishes, both interior and exterior elements tell a story and communicate the values and culture of your church's community without saying a word.
At New Holland Church Furniture, we specialize in architectural woodwork and furnishings that help you tell your church's story in an engaging, aesthetically appealing way. From intricately adorned organ cases, retablos, and reredos, to rood screens and icon screens, we can custom-craft the architectural woodwork in your church to complement your worship experience.
With over 70 years' experience, our team can help you with every aspect of your project, from design to final installation. Whether you're remodeling an existing church or building from the ground up, we work closely with your design team to offer you valuable input, along with ideas that work with your budget.
Church Woodwork Examples: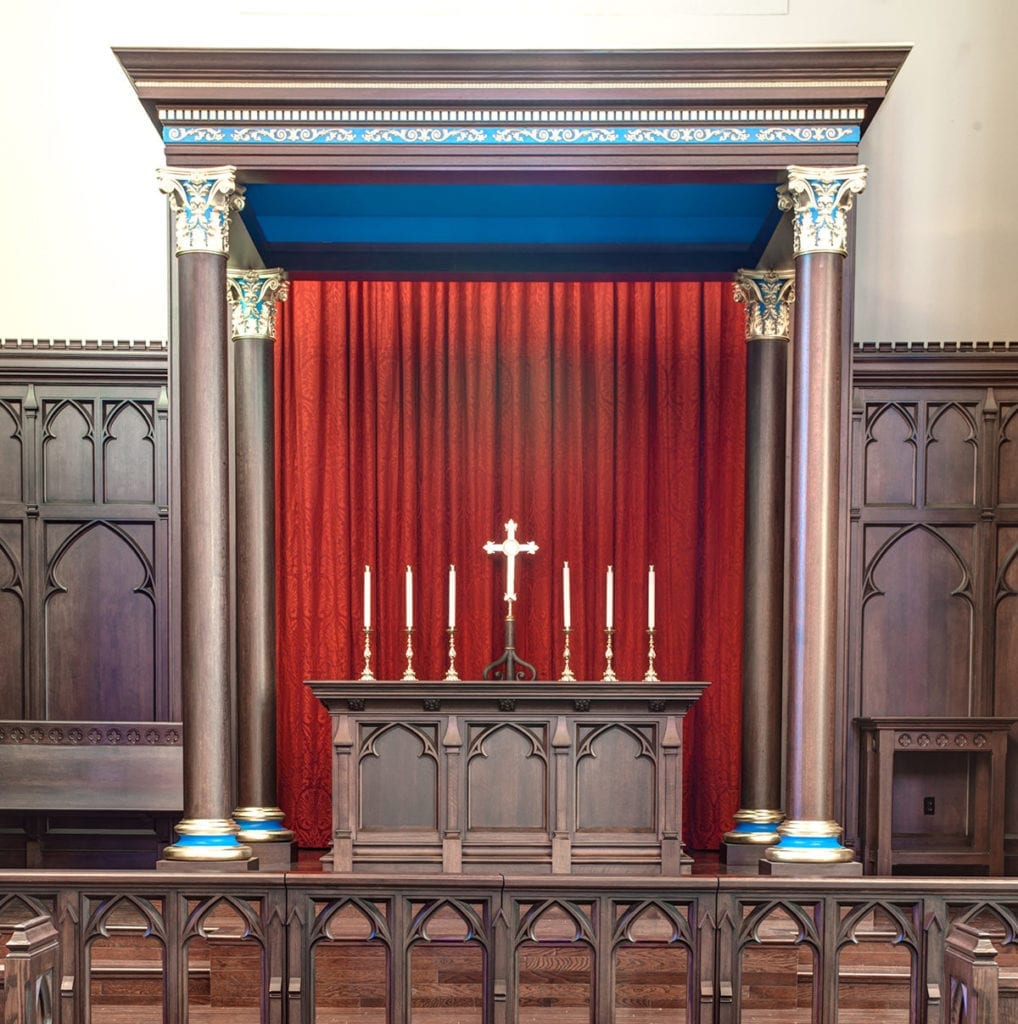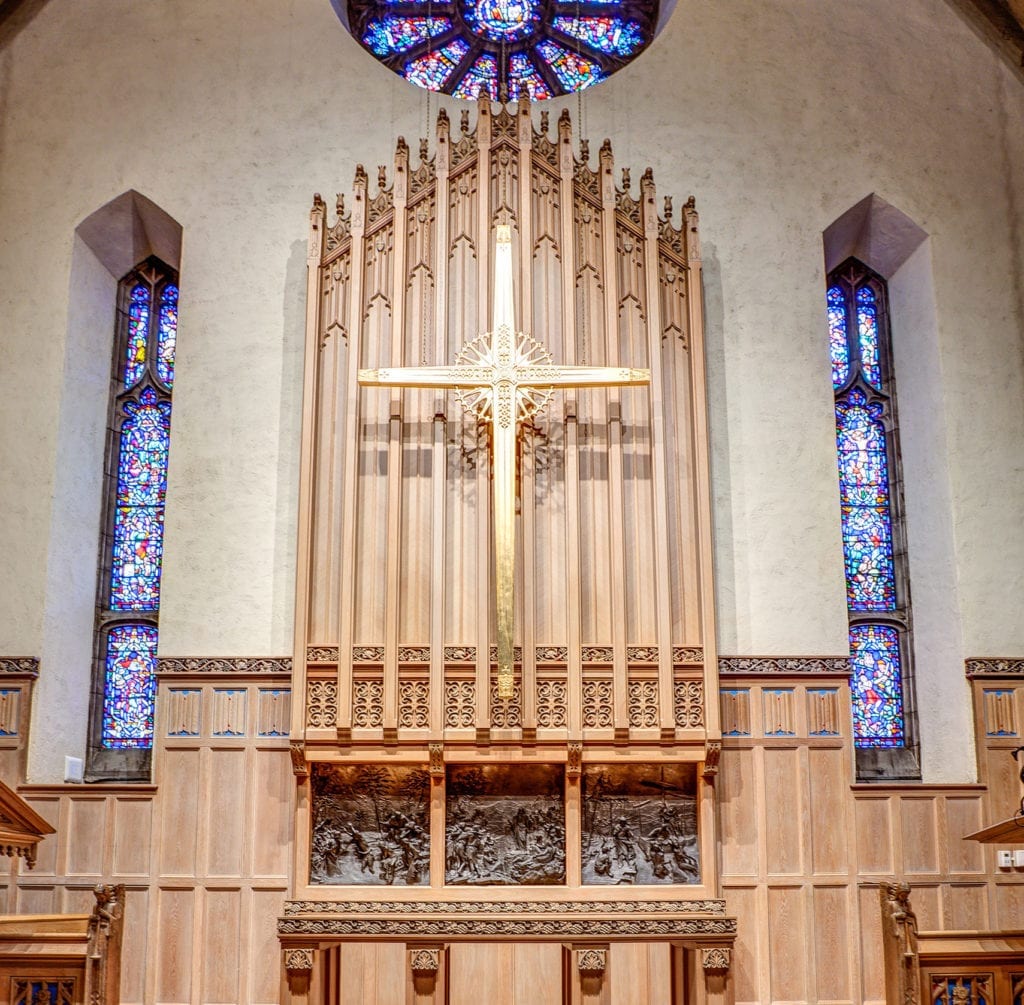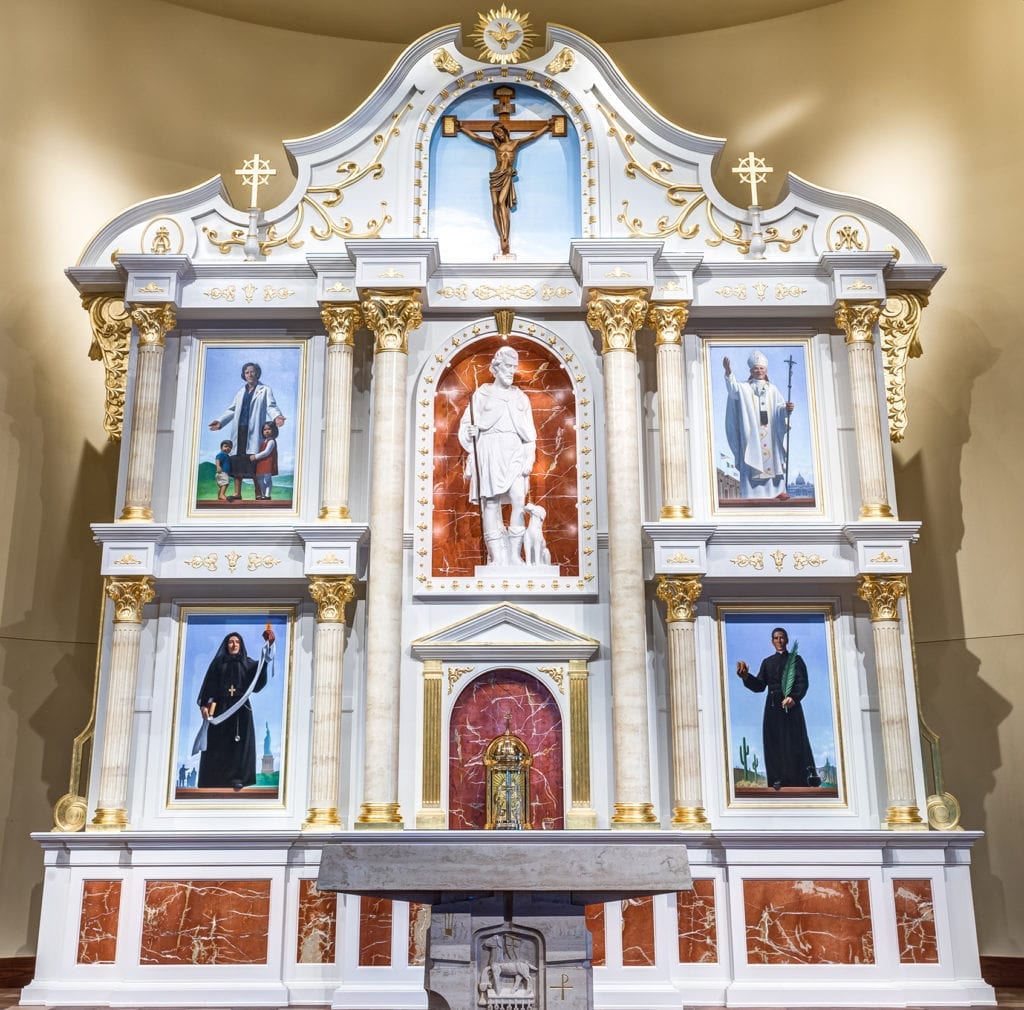 See the difference we can make in your church.
Ready to add rich architectural woodwork that tells the story of your church?
Get Inspired:
Find a Rep
Serving the United States, Canada, Bermuda, the Caribbean, and South America
More Worship Furniture Styles:
We're here to exceed your expectations with craftsmanship that lasts for generations.
At New Holland Church Furniture we set the industry standard for architectural woodwork and take pride in each custom-crafted piece including Organ Cases, Retablo/Reredos, Rood Screens, Icon Screens, and much more.
Choose Your Wood
We can create interior architectural elements from just about any wood species including Red Oak, Maple, Cherry, Sapele Mahogany, European Beech, White Oak and many more.
Top-Quality Construction
We use time-honored construction techniques to ensure the strength and longevity of your architectural woodwork for years to come.
Endless Customization Options
Every interior architectural element we create is completely customized for your worship space. Whether you'd like to match the look of aging architectural elements, or want to add intricately carved details, we're here to make it happen.
Find a Rep
Serving the United States, Canada, Bermuda, the Caribbean, and South America
More Worship Furniture Styles: