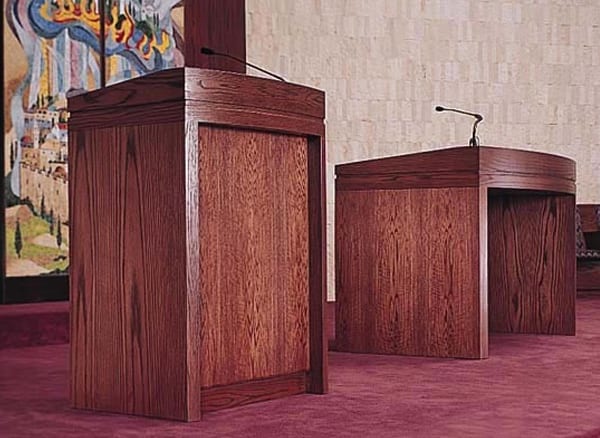 Make Your Bimah a Focal Point in Your Synagogue
Whether you're building a new synagogue or renovating your existing sanctuary, the interior elements you choose will define the worship experience. You may be looking for bimah furniture designs that closely resemble familiar, cherished elements, or perhaps you're hoping to design something entirely new and beautiful.
New Holland Church Furniture Can Build the Bimah Furniture You Want
No matter your synagogue furniture needs, New Holland Church Furniture can work with you or your designer to create bimah furnishings that complement the interior design of your synagogue and enhance the worship experience. As the leading manufacturer of standard and custom worship furnishings, we can create any worship furniture piece or collection for your synagogue. From bimah lecterns, bimah chairs, and reading tables to Torah stands, Torah arks, (Aron Kodesh), synagogue mechitzas, and grand rabbi chairs, we have been hand-crafting it all for over 70 years.
Bimah Furniture Examples: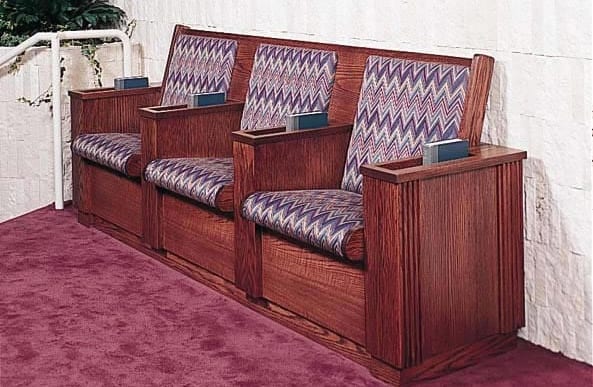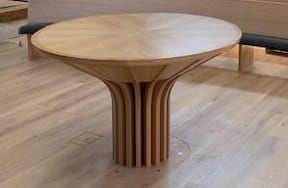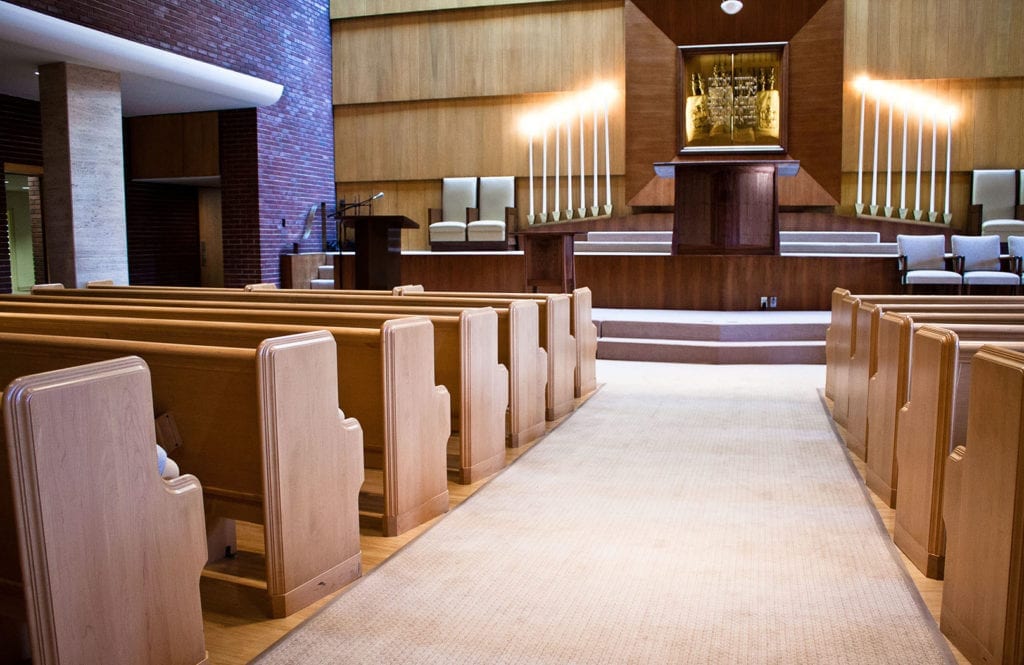 Ready to Design Your Bimah Furniture?
Get Inspired:
Find a Rep
Serving the United States, Canada, Bermuda, the Caribbean, and South America
More Worship Furniture Styles:
The Significance of the Bimah and Choosing Your Bimah Furniture
The word bimah is Hebrew for "platform." The term refers both to the platform in the synagogue and to the reading table from which the Torah is read. Interestingly, the location of the bimah is typically situated so that the reader faces toward the front of the sanctuary. However, its relation to the Torah ark may be the most significant consideration and varies based on different traditions.
For instance, modern Conservative and Reform congregations have moved the bimah to the front of the congregation immediately before the ark. The Sephardi tradition often places the bimah and ark at opposite ends of the room with the congregation seated between.
No matter your tradition, your bimah furniture should express a lot about your unique congregation and be functional, beautiful, and inspiring. At New Holland Church Furniture, our capabilities in building bimah furnishings, as well as synagogue seating in a range of styles and configurations, are unmatched. Contact us today to learn more and tell us about your project goals.
---
Our Bimah Furniture is Custom-Crafted for Your Unique Synagogue
At New Holland Church Furniture, we believe exceptional craftsmanship is all in the details. We take great pride in custom building top-quality bimah furniture, synagogue seating, and other worship furniture pieces that are as durable as they are beautiful. Our goal is always to exceed your congregation's expectations. This is how we accomplish that goal.
Choose Your Wood
We can create your bimah furniture in any combination of wood species, including Red Oak, Maple, Cherry, Sapele Mahogany, European Beech, White Oak, and many more. Need to match existing bimah pieces or elements of your synagogue's interior design? That is not a problem for our talented craftspeople.
Top-Quality Construction
We use time-honored mortise-and-tenon construction to ensure the strength and longevity of your wood synagogue furniture for years to come. We can also work closely with your design team to provide valuable input about design specifications, manufacturing, and budgeting.
Endless Customization Options
We're here to bring your vision for your worship space to life. We'll work with you to customize your bimah furniture with as little or as much detail as you like, including custom height specifications, carved features, added emblems or logos, custom accents, and more!
View Our Synagogue Furniture Gallery
Find a Rep
Serving the United States, Canada, Bermuda, the Caribbean, and South America
More Worship Furniture Styles: