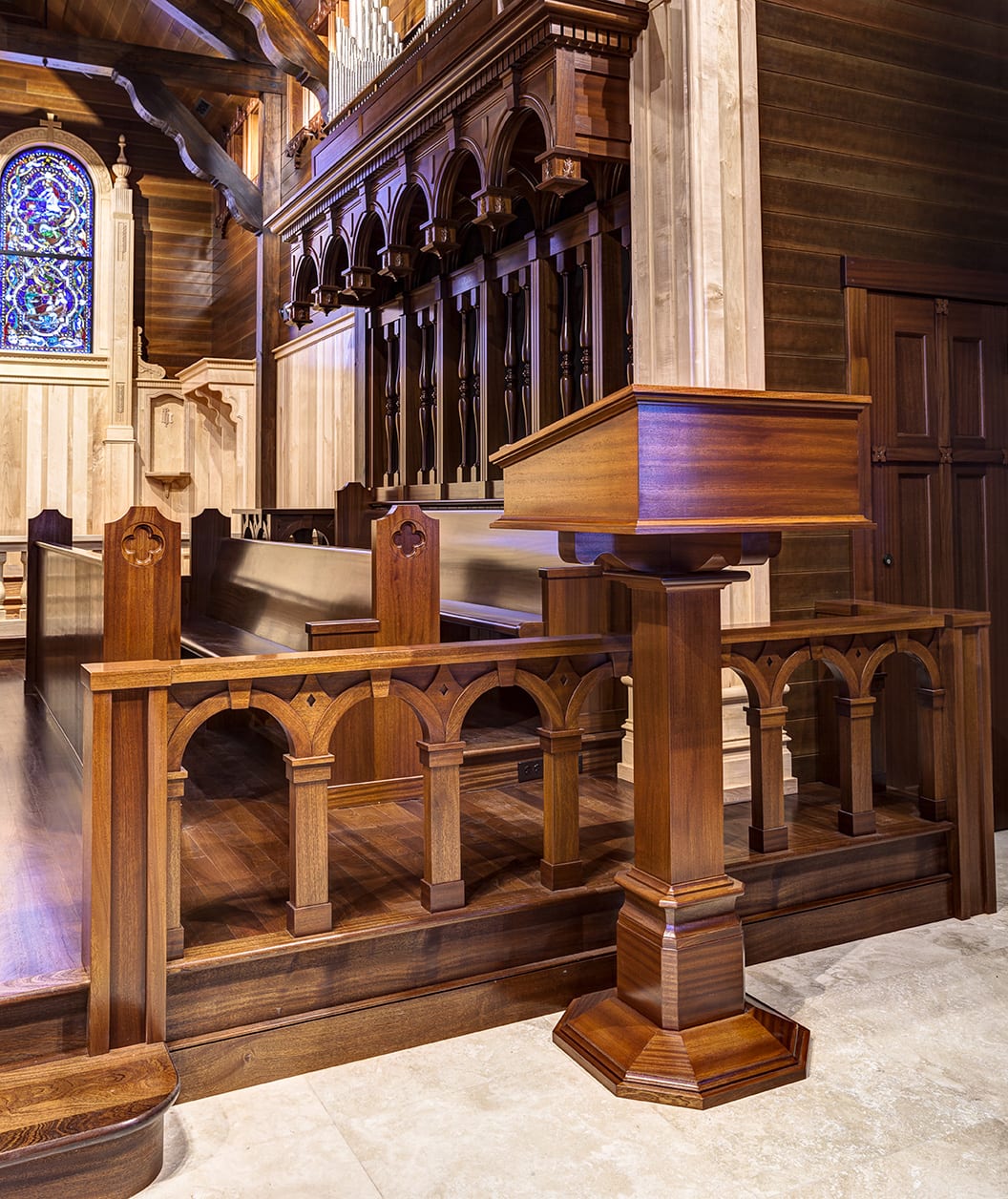 Do you need to replace aging church podiums and lecterns? Want to match a new pulpit lectern to your existing church furniture?
Whether you're working on a church renovation project or building a new worship space, New Holland Church Furniture is here to bring your vision for your church to life. Our artisans can craft both standard and custom church furniture options for podiums and lecterns, including acrylic lecterns.
As the leading manufacturer of church furniture, New Holland Church Furniture designs, builds, and installs podiums and lecterns to meet your size and style requirements.
With over 70 years' experience, our team has manufactured and installed church furniture all over the world, including the United States, Canada, Bermuda, the Caribbean, and South America.
Podiums and Lecterns Examples: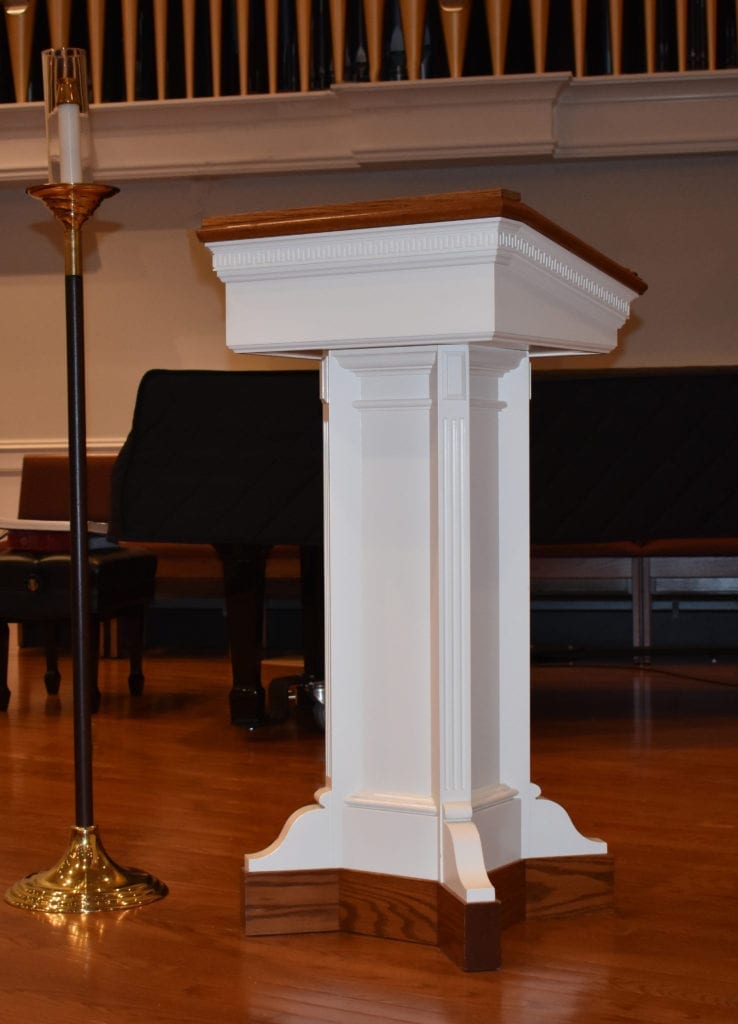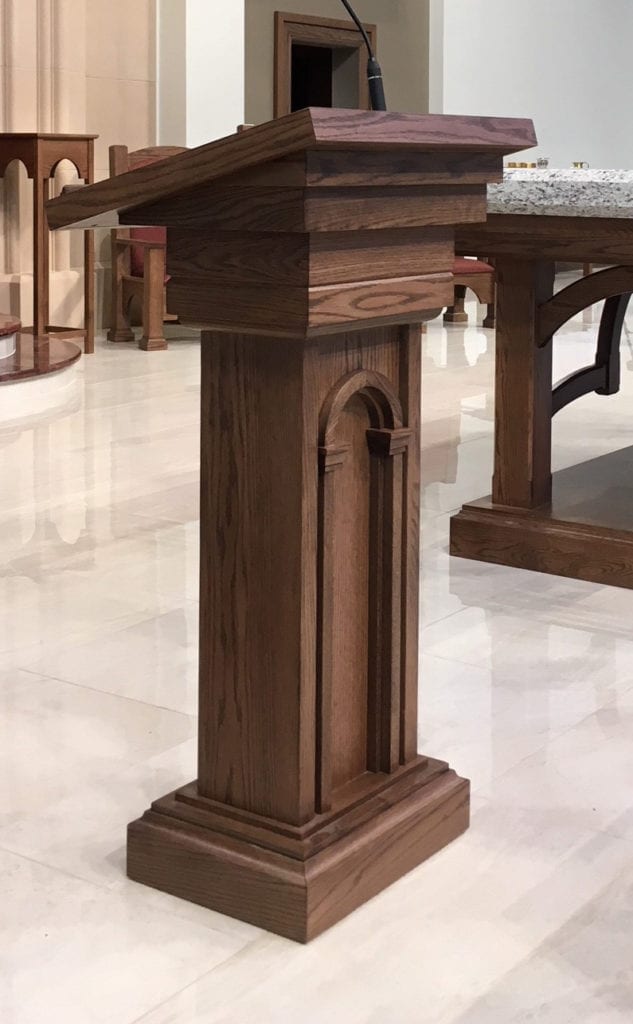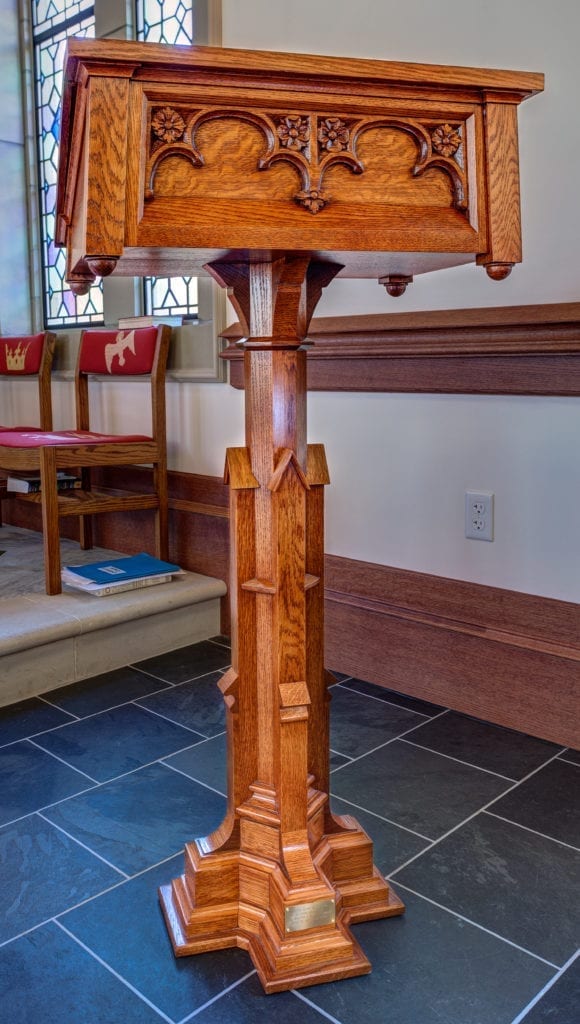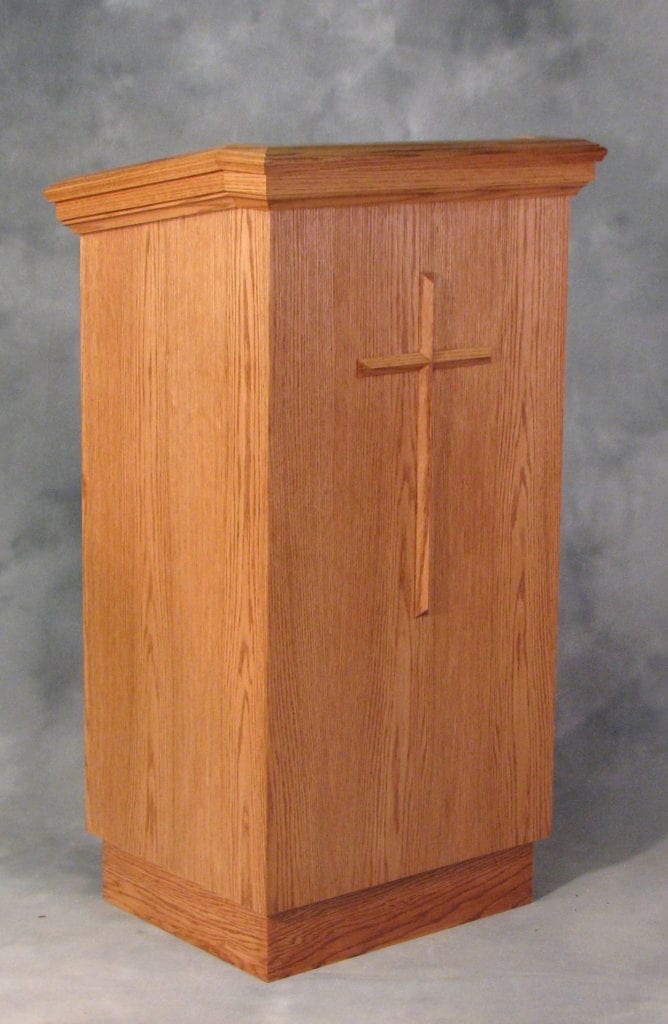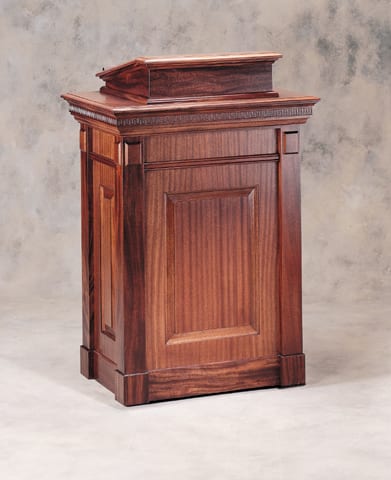 Complete Church Furniture Packages
Need more than lecterns and podiums? We offer packages of matching church furniture. Talk to a Rep for more information!
Get Inspired:
Find a Rep
Serving the United States, Canada, Bermuda, the Caribbean, and South America
More Worship Furniture Styles:
Custom-Crafted Furniture for Your Worship Space
Whether you favor intricate detail or understated simplicity, you'll find a wealth of possibilities when you work with New Holland Church Furniture. We're here to exceed your expectations and bring your vision for your church to life.
We take pride in producing top-quality worship furniture, including pulpit lecterns, podiums, and more, which is as durable as it is beautiful, so your congregation can enjoy it for generations to come.
Choose Your Wood
We can create podiums and lecterns in any combination of wood species, including Red Oak, Maple, Cherry, Sapele Mahogany, European Beech, White Oak, and many more.
Top-Quality Construction
We use time-honored mortise and tenon construction to ensure the strength and longevity of your podiums, lecterns, and other furniture.
Endless Customization Options
We'll work with you to customize your church furniture—including podiums and lecterns—with as little or as much detail as you like. We offer color matching to existing furniture, carved details, custom turning, custom accents like marble or brass, and much more.