Whether you're building a new synagogue or renovating your existing sanctuary, the interior elements you choose will define the worship experience. You may be looking for synagogue furniture designs that closely resemble familiar, cherished elements, or something entirely new and different.
At New Holland Church Furniture, we custom-build a wide range of synagogue seating options and worship furniture to suit your unique congregation's needs. From a range of congregational seating options to Bimah furniture such as lecterns, reading tables/pulpit combinations, and Torah stands, we handcraft it all. Our old-world craftsmanship is combined with modern technology to maximize quality, which results in synagogue furniture that will serve your congregation beautifully and comfortably for generations into the future.
Uniquely Custom Synagogue Furniture Design is Our Specialty
We're artisans dedicated to elevating the worship experience, and we're here to listen to the ideas you have for your synagogue. We are ready to work closely with your design team and provide valuable input on every aspect of upgrading your furniture—from design specifications to manufacturing, budgeting, and installation.
Talk to a Rep
Select Worship Furniture Styles for Synagogues
Combination seating, which provides the traditional look of pews combined with individual seats and/or seat backs, is popular in contemporary synagogues for congregational seating. At the same time, our capabilities in building traditional pew seating and Bimah furniture are unmatched. Explore our range of worship furniture style options for synagogues and get inspired.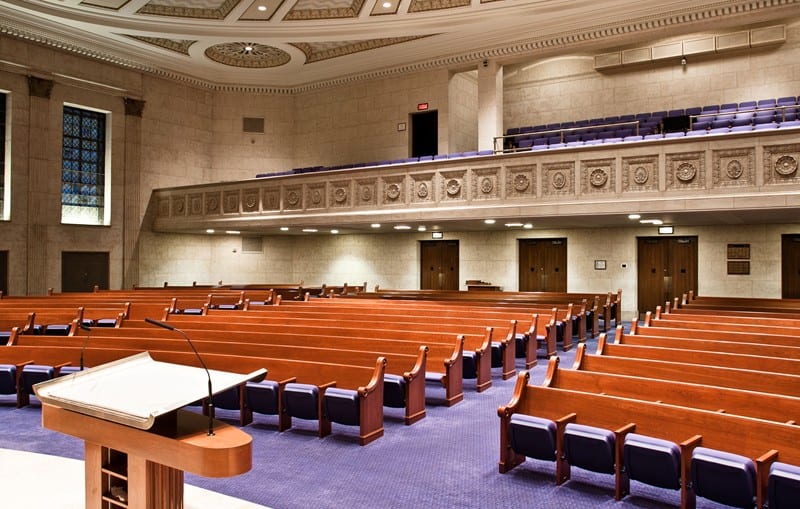 Popular in modern synagogues, theatre-style combination seating combines versatility, durability, and beauty that elevates the worship experience.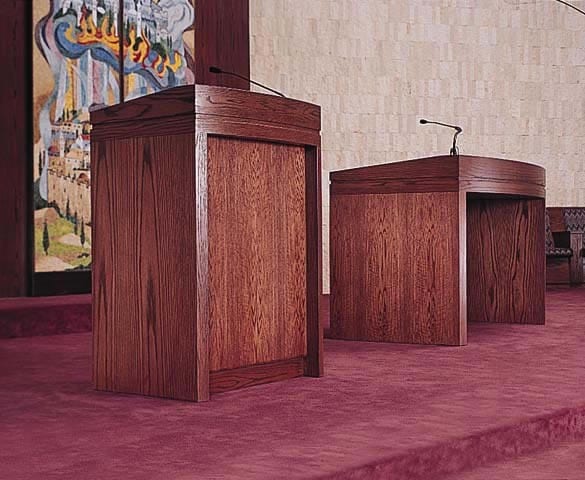 Your Bimah furniture can express a lot about your unique congregation and should be functional as well as beautiful and inspiring.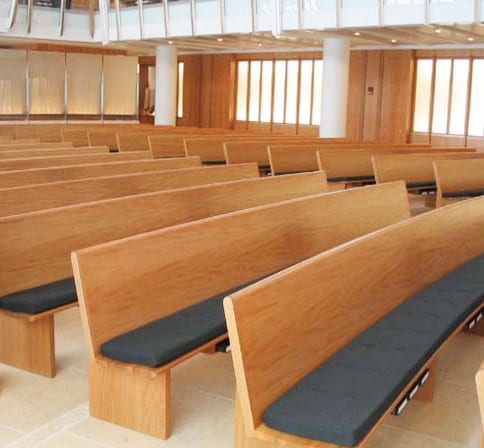 No matter what your needs, we can design and build straight or curved pews that you will be proud to use for generations to come.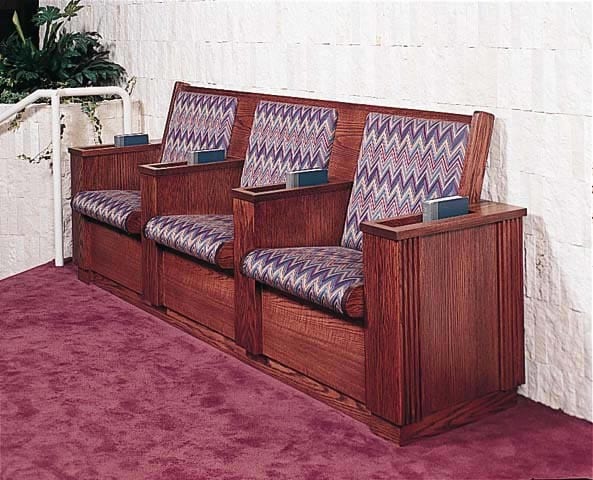 Whether you need overflow worship seating, Bimah chairs/Bimah seats, or even a Grand Rabbi's Chair, our chair designs are versatile and high-quality.
Looking to Renovate Your Worship Space?
We offer complete worship furniture and architectural woodwork design and build services. Contact us today to discuss the goals of your synagogue renovation project.
Synagogue Furniture We've Crafted
We invite you to discover some highlights from our Synagogue Furniture inspiration gallery of past projects we've completed throughout the United States, Canada, Bermuda, the Caribbean, and South America.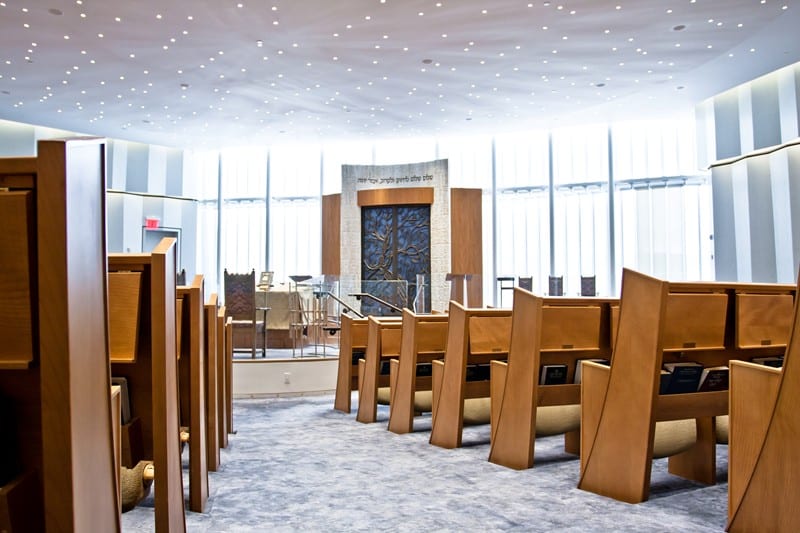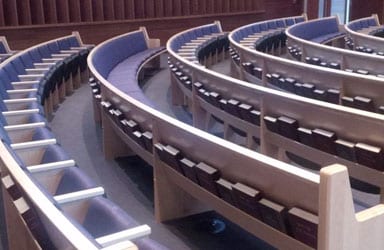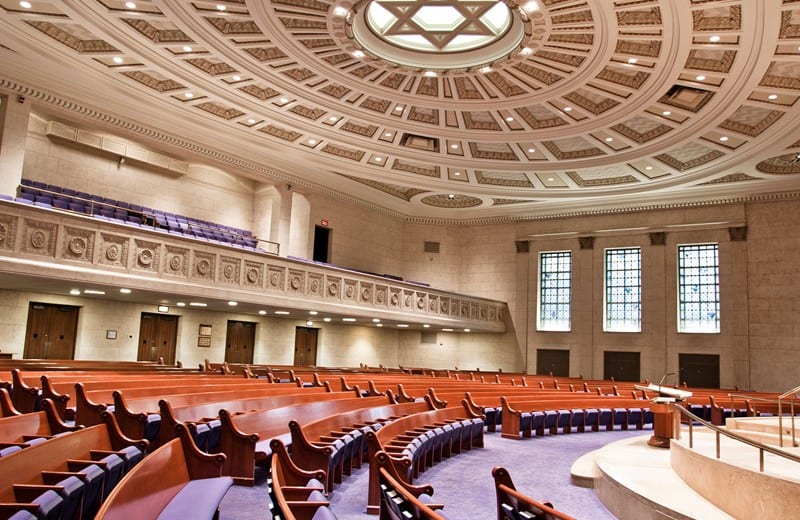 Guidelines for COVID-19 Safe Seating
As COVID-19 has raised concerns about how we can safely gather indoors in pandemic scenarios, many synagogues are finding that they have to establish reserved and assigned seating rules to satisfy social distancing guidelines. Additionally, enhanced cleaning and disinfecting procedures are being established and carried out for worship seating.
Are you concerned that you are damaging your valuable wood worship furniture with harsh cleaning chemicals to satisfy more frequent cleanings? New Holland Church Furniture is here to help with advice and tips for protecting your valuable synagogue seating during these challenging times. Get in touch with your questions, and also check out our safe disinfecting resource for wood worship furniture.
Download Our Caring for Wood Furniture Guide