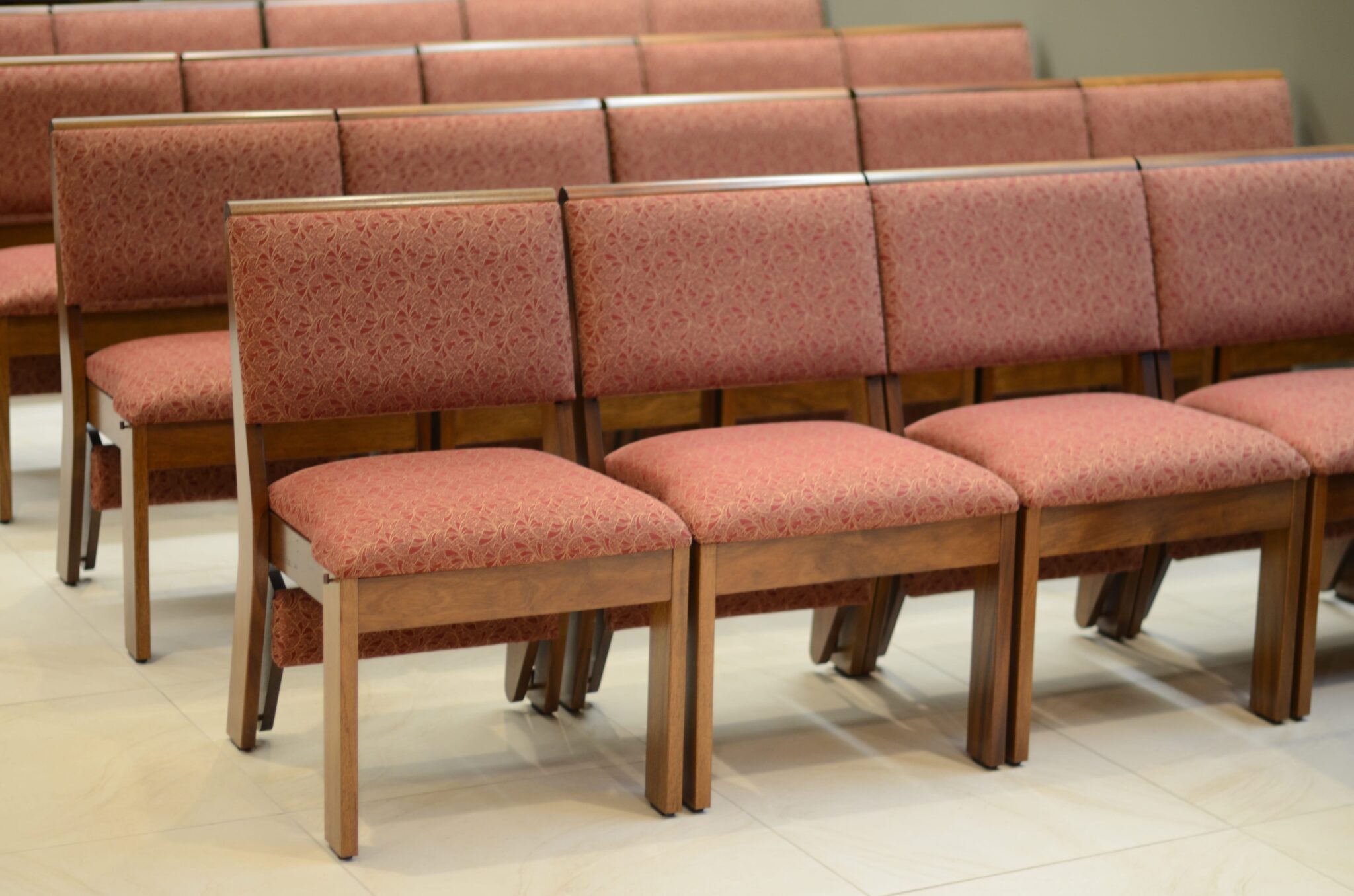 Wood chairs can complement your worship experience in a variety of ways. From main seating in the sanctuary, to overflow seating, or even choir seating, our stackable wood chairs offer flexible versatility.
At New Holland Church Furniture, we manufacture a wide variety of solid wood chairs for your worship space. Choose wooden chairs with or without arms in a variety of upholstered fabrics or wood species, and in standard or custom sizes. These wood chairs are stackable for storing church seats out of the way when not in use.
With over 70 years' experience producing the finest worship furniture for all denominations, we set the industry standard for quality and workmanship.
Wood Chair Styles (PDF)
Stackable Wood Chairs Examples: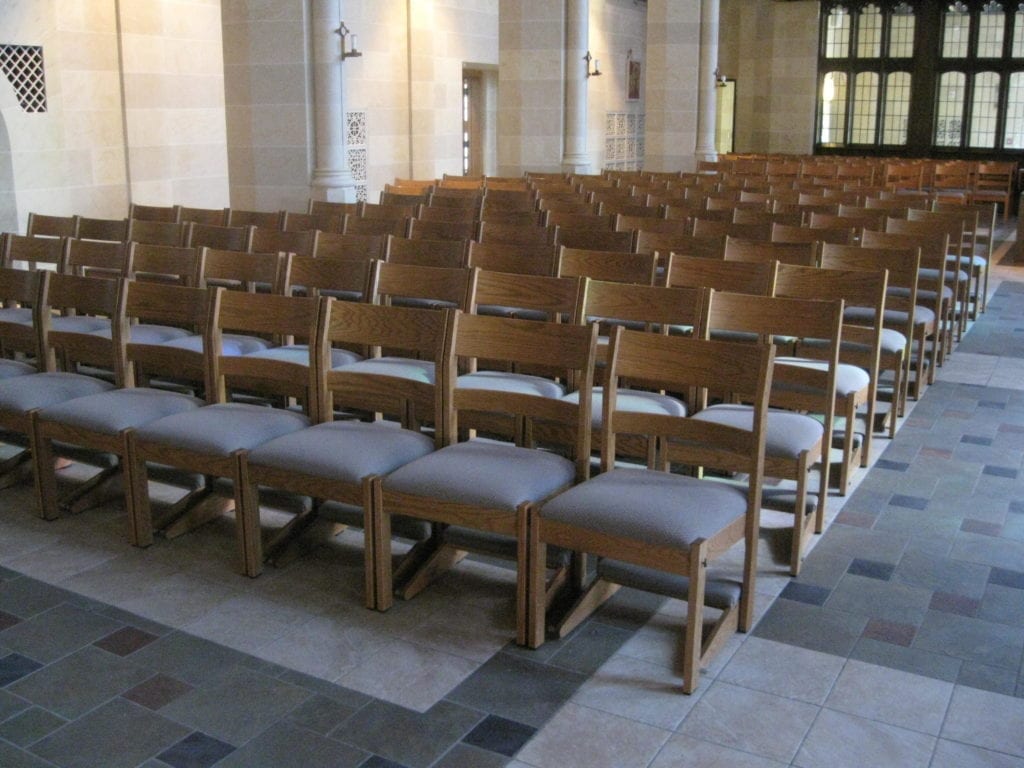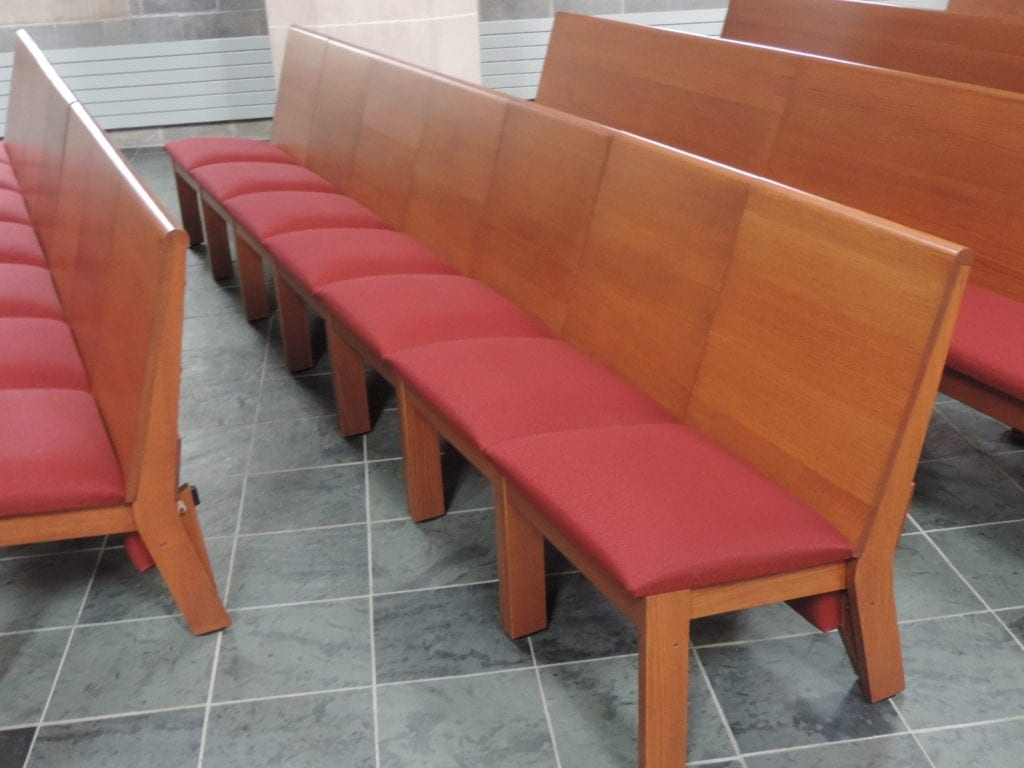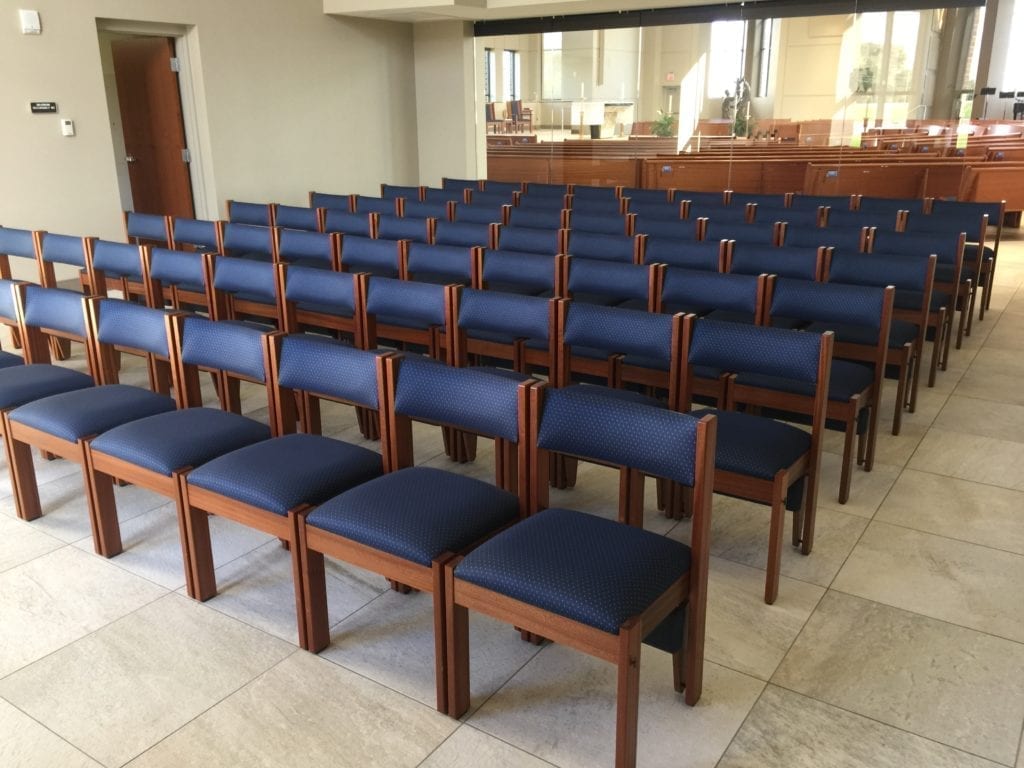 Looking for flexible wooden chairs that complement your worship experience?
We offer a variety of wooden chairs from choral chairs to overflow seating, sanctuary chairs, and more!
Get Inspired:
Find a Rep
Serving the United States, Canada, Bermuda, the Caribbean, and South America
More Worship Furniture Styles:
Wooden Chairs – Features and Benefits:
Designed for use with radius pews or straight pews
Available in multiple seating units (double or triple length), reducing cost per seat
Interlocking options available to maintain chair alignment
Portable and stackable for easy setup and storage
Available with optional removable folding kneelers
Rear access bookracks at no extra cost
Available with or without arms for maximum comfort
Theater seating options are also available
We can also work closely with your design team to provide valuable input from design specifications to manufacturing and budgeting.
Endless Customization Options
Every wooden chair we build can be completely customized for your worship space. Whether you'd like to match the look of architectural elements, need to match finish colors to other church furniture, or want to add intricately carved details, custom turning, or rich accents, we can make it happen.
Choose Your Wood
We can create your wooden chairs from just about any wood species including Red Oak, Maple, Cherry, Sapele Mahogany, European Beech, White Oak and many more
Top-Quality Construction
We use time-honored construction techniques to ensure the strength and longevity of your chairs, whether they serve as overflow seating, choir chairs, or as a welcome addition to your sanctuary.