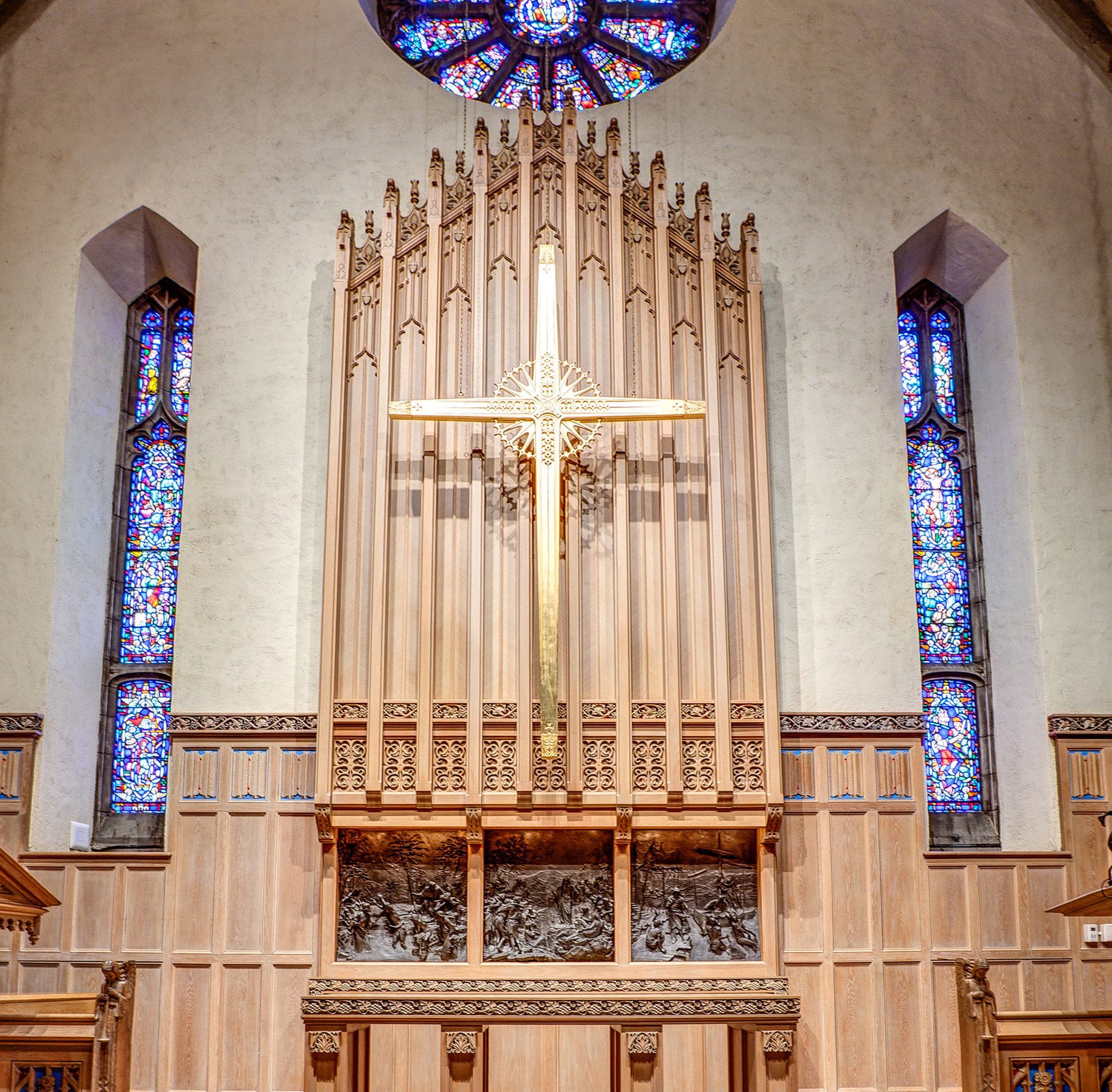 A Custom-Crafted Backdrop that Frames the Focal Point of Your Church
The altar is the heart of your church. It's where the most sacred, unifying, and reverent actions are carried out. Knowing that all eyes are on your church's altar, what is framing that view? Is the backdrop for your altar awe-inspiring? Does it encourage prayer and reflection?
When New Holland Church Furniture designs a custom reredos (also known as a retablo or retable), you can add features like spaces to display spiritual symbols, carvings unique to your church or denomination, and historical references that will make your new screen or decoration one-of-a-kind.
Reredoses and Retablos Examples: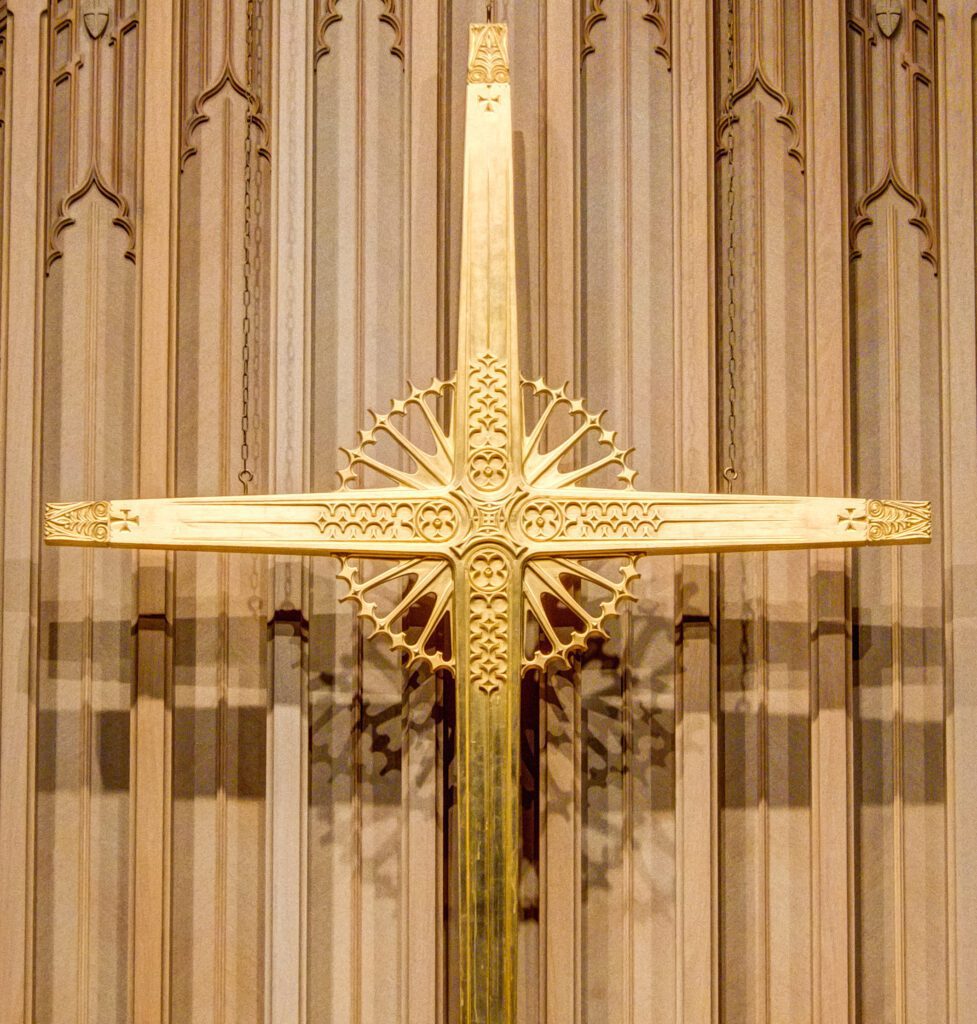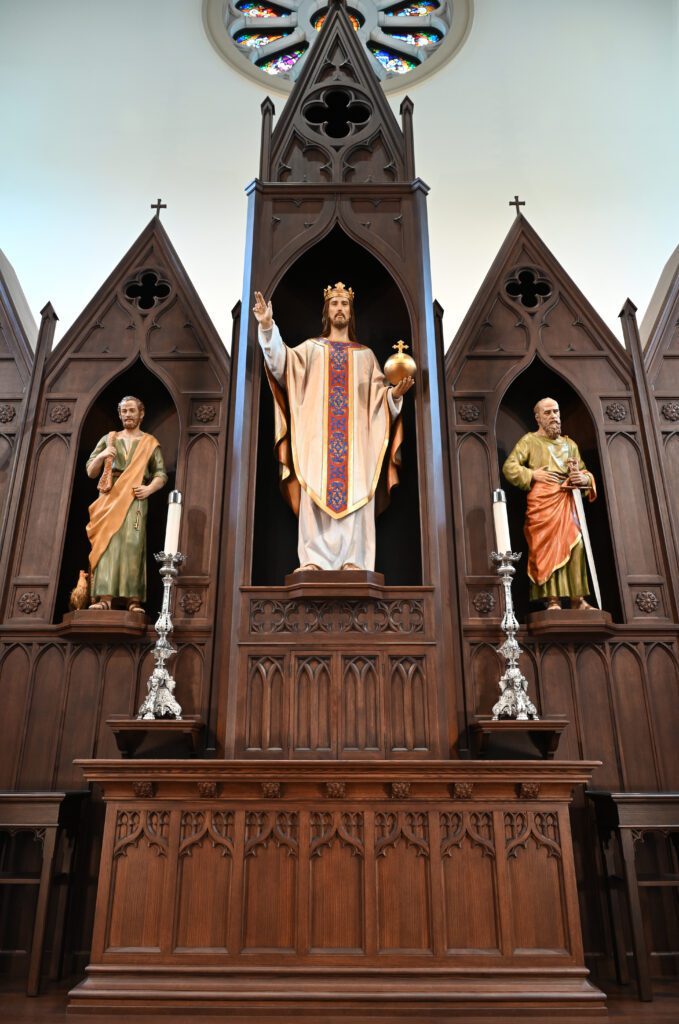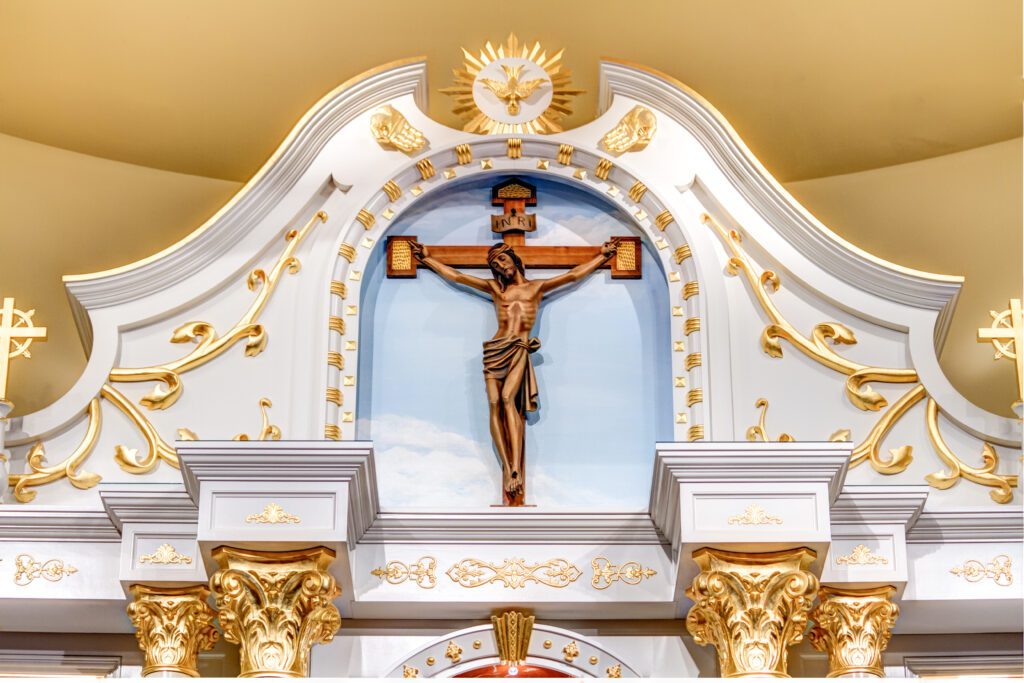 Looking for More Church Furniture?
Often, an altar reredos is just one part of a larger church renovation, update, or upgrade. Browse other church furniture supplied by New Holland Church Furniture to see what's available.
Get Inspired:
Find a Rep
Serving the United States, Canada, Bermuda, the Caribbean, and South America
More Worship Furniture Styles:
Design an Altar Reredos that Captures Interest and Inspires Prayer
Your congregation is unlike any other. Members are vested in the history and atmosphere your house of worship provides—and they will look for reminders of those beloved notions on the wall behind the altar. A reredos does more than cover a wall. It is where eyes will fixate as prayers are offered and where unity is felt during the most blessed parts of your church's services.
The altar in a church is where people gather, and a custom reredos from New Holland Church Furniture will frame that experience with the following benefits included:
Many Wood Choices
Your new altar reredos can be built using your choice of wood, including but not limited to Sapele Mahogany, Maple, Red Oak, Cherry, European Beech, White Oak, and others. You can choose to complement or match existing church architecture or task our gifted craftspeople with an entirely new design.
Superior Construction
New Holland artisans use time-honored and tested mortise-and-tenon construction. This means you can feel assured that all your church's interior elements will remain functional and beautiful for years to come. Our team will provide you with design and budget advice where necessary to ensure altar reredos success.
Unlimited Customization
Let New Holland Church Furniture be your partner—one who's focused on bringing the vision of your worship space into reality. Customize your retable as you wish, or look to us for design guidance. We are happy to work with you until you have a custom design that meets or exceeds all your expectations.
Find a Rep
Serving the United States, Canada, Bermuda, the Caribbean, and South America
More Worship Furniture Styles: