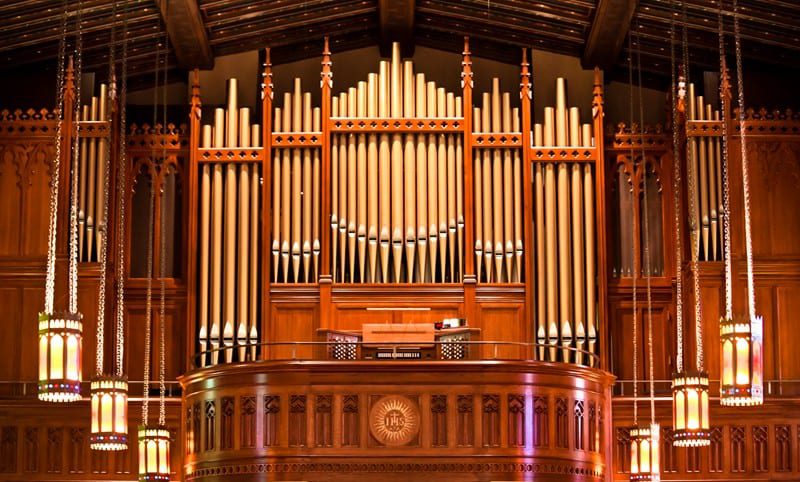 Stunning Casework to Beautify Your Worship Space's Pipe Organ Design
What does your church's organ signify to its clergy, congregation, and the surrounding community? In all cases, it's a musical instrument, but in most cases, it's much more. Organ builders design these instruments to inspire reverence, prayer, and awe. And over time, they come to represent the spirit and the history of the church where they're housed.
How will your church preserve and magnify the effects of its pipe organ? How will it beautify this piece of history to add to the church's aesthetic? The answer to both of these questions is "with a pipe organ case from New Holland Church Furniture."
Pipe Organ Case Examples: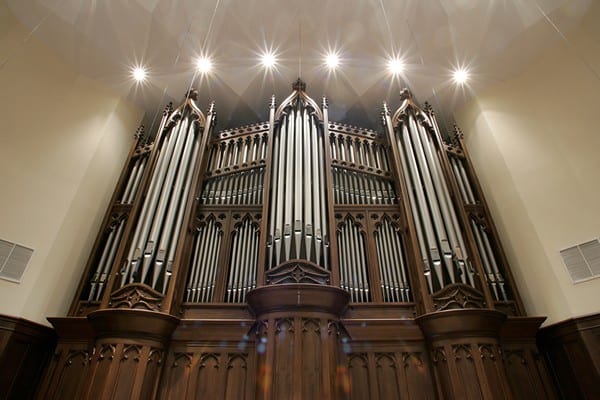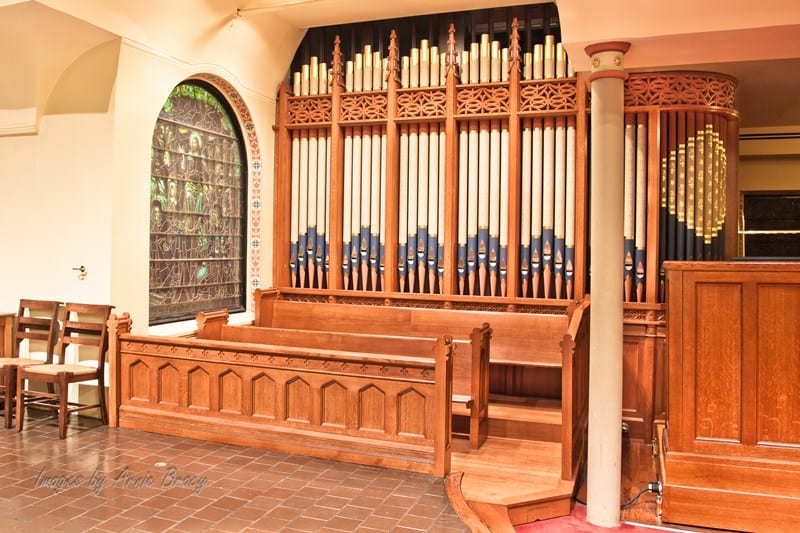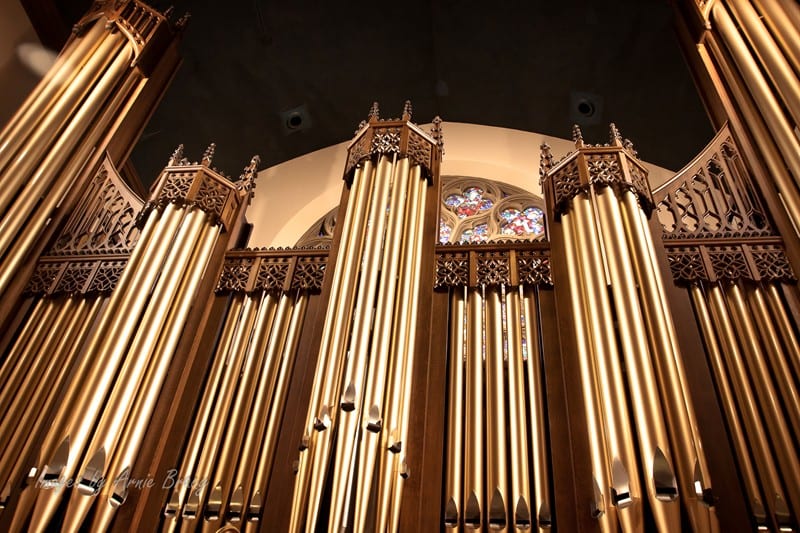 In Search of a Complete Church Furniture Redesign?
Organ work is often part of a larger church renovation project. Have you considered all of the church furniture available from New Holland Church Furniture?
Get Inspired:
Find a Rep
Serving the United States, Canada, Bermuda, the Caribbean, and South America
More Worship Furniture Styles:
Select a Custom Pipe Organ Case that Harmonizes with Your Worship Space
A cross-section view of a pipe organ will reveal the intricacy of the organ-building process and the depth of the pipe organ builders' expertise. Elements like flue pipes and reed pipes, pipes on the windchest, ranks of pipes, swell division and pedal divisions, the organ console, and even façade pipes give evidence of all the work that goes into pipe organ design.
Even after all that, without a pipe organ case, your organ is essentially unfinished. Not only will an organ case provide beauty, protection, and support, its custom shape and design will accentuate and direct the sound while making it clearer for listeners.
Here's what you can expect when you contract with New Holland Church Furniture to build your pipe organ case:
Choice of Wood
We will fashion your pipe organ case from any type of wood, including Maple, Red Oak, Sapele Mahogany, Cherry, White Oak, European Beech, and others. And if you want to match or complement other church furniture or architecture, our brilliant craftspeople are up for the challenge.
Top-Quality Construction
With time-honored and artisan-tested mortise-and-tenon construction, you can be sure that all church interior elements from New Holland Church Furniture will remain beautiful and functional for many years. We'll partner with your church's team to provide sound design and budgetary guidance so you can rest easy.
Limitless Customization
When you choose New Holland Church Furniture, you'll have an experienced partner who's focused on making your worship space vision a reality. Your pipe organ case can be as customized as you wish, including elements like size, sound requirements, carving, emblems/logos, custom accents, and more.
Find a Rep
Serving the United States, Canada, Bermuda, the Caribbean, and South America
More Worship Furniture Styles: