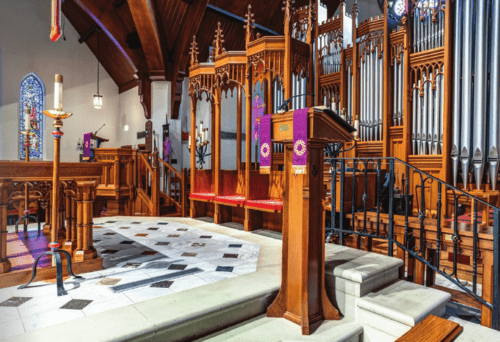 Designing and purchasing custom church furniture or synagogue furnishings is a significant decision that will influence your worship community for many generations. That's why it's so important to work with professionals who have the right experience to bring your vision for your worship space to life.
Since 1962, New Holland Church Furniture has been the nation's leading manufacturer of radius curved pews. We also produce a full line of standard church pews, synagogue seating, church furniture, and solid wood church chairs, along with uniquely custom furnishings, including pulpits, altars, bimah furniture, and more.
More than 70 years of combined experience in design and custom craftsmanship goes into every product we produce.
The New Holland Difference: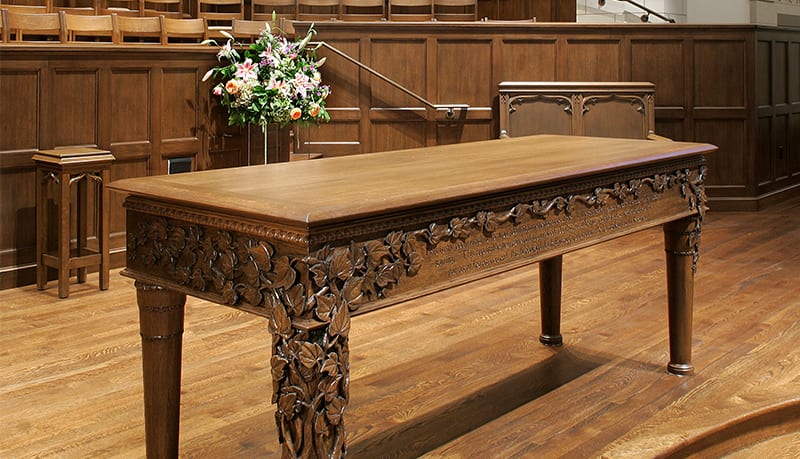 Exceeding Expectations
At New Holland Church Furniture, our philosophy is to EXCEED the customer's expectations on every project. This philosophy is evident at every stage of the process. From our initial design discussions throughout production, and during final delivery and installation, we always go above and beyond.
Excellent project coordination and communication is always a top priority, along with on-time delivery, and the flexibility to work with your schedule.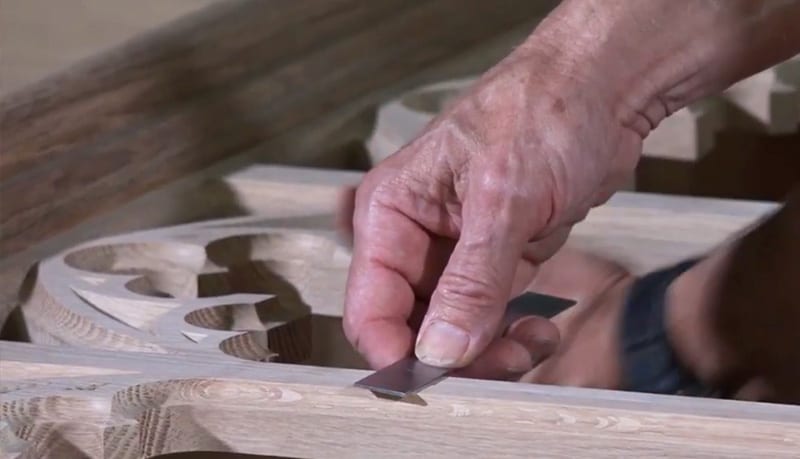 Old-World Craftsmanship
At New Holland Church Furniture, we combine old-world craftsmanship with modern technology to maximize quality and accuracy.
The quality of our custom church furnishings begins at the tree. We use only the highest quality, premium natural hardwoods, plywood, and engineered wood core. Every component is hand-sanded and handcrafted for superior attention to detail.
The result is top-quality custom church furniture built to last for generations.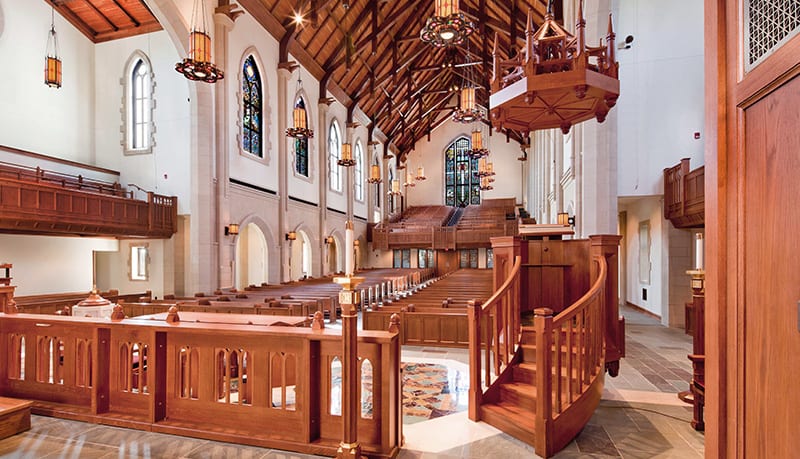 Design Expertise
New Holland Church Furniture is known for crafting quality worship furnishings that enhance the functional, aesthetic, and spiritual aspects of your worship space. We're here to work with you and your design team to bring your vision for your worship space to life.
Plus, we offer valuable input on furniture selection, layout options, products specs, and budgeting to create the most value for your money.
Our People
We've built a team of designers, craftsmen, artisans, and installers who share a deep commitment to customer satisfaction. In short, every member of our team shares your vision for your worship space and works to bring that vision into a reality.
Maybe that's why our customers tell us that New Holland Church Furniture is among the best suppliers and subcontractors they've hired to work on their project.
---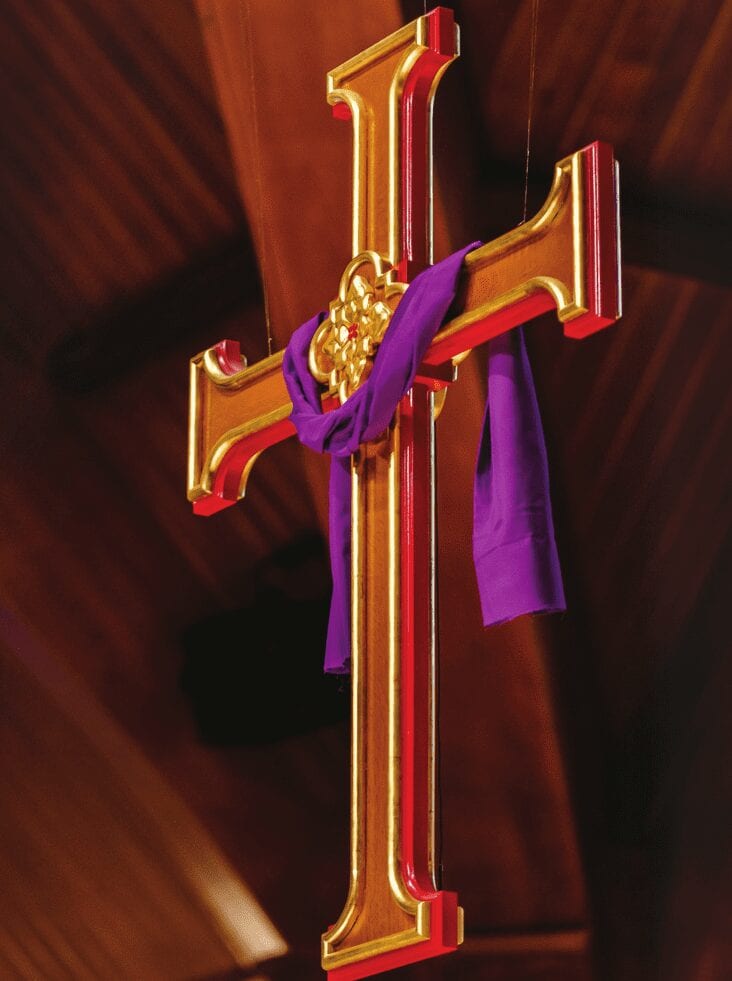 Our Values
We believe we must honor God above all else.
We believe all people are important, regardless of their background or position.
We are committed to respect, fairness, honesty, and openness in our relationships with our customers, employees, suppliers, neighbors, and regulators.
We believe we earn the loyalty of our customers by providing superior quality and service.
The Difference You Can See
Installations Throughout the World
Though New Holland Church Furniture is located in Lancaster County, Pennsylvania, we have completed worship furniture installations in every state of the United States, as well as Canada, the Caribbean, and South America.