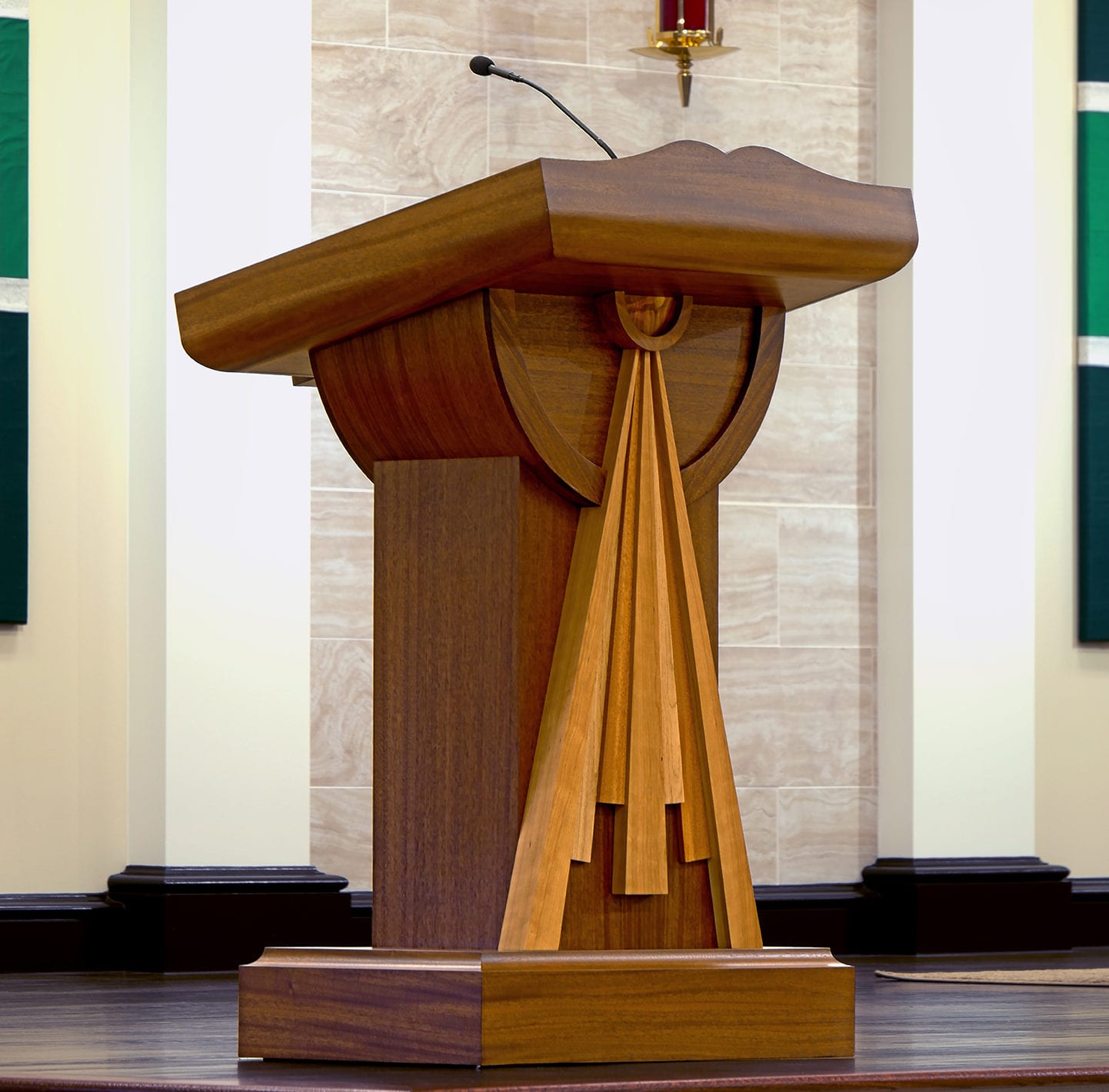 Create the Perfect Ambo for Your Worship Space
In many churches, a beautiful ambo is an essential piece of worship furniture, a place of dignity for the minister of the Word. With traditional church interior design and architecture on the rise, you'll want to be sure that any planned updates to your worship space includes the ambo as part of the total sanctuary furniture package.
New Holland Church Furniture Can Build the Church Ambo You Want
If you need to replace an aging wooden ambo or want to add a new ambo to a brand new church, New Holland Church Furniture is your best resource for custom design and worship furniture manufacturing. With over 70 years' experience, our team has manufactured and installed church furniture of all styles around the world, including in the United States, Canada, Bermuda, the Caribbean, and South America.
Church Ambos Examples: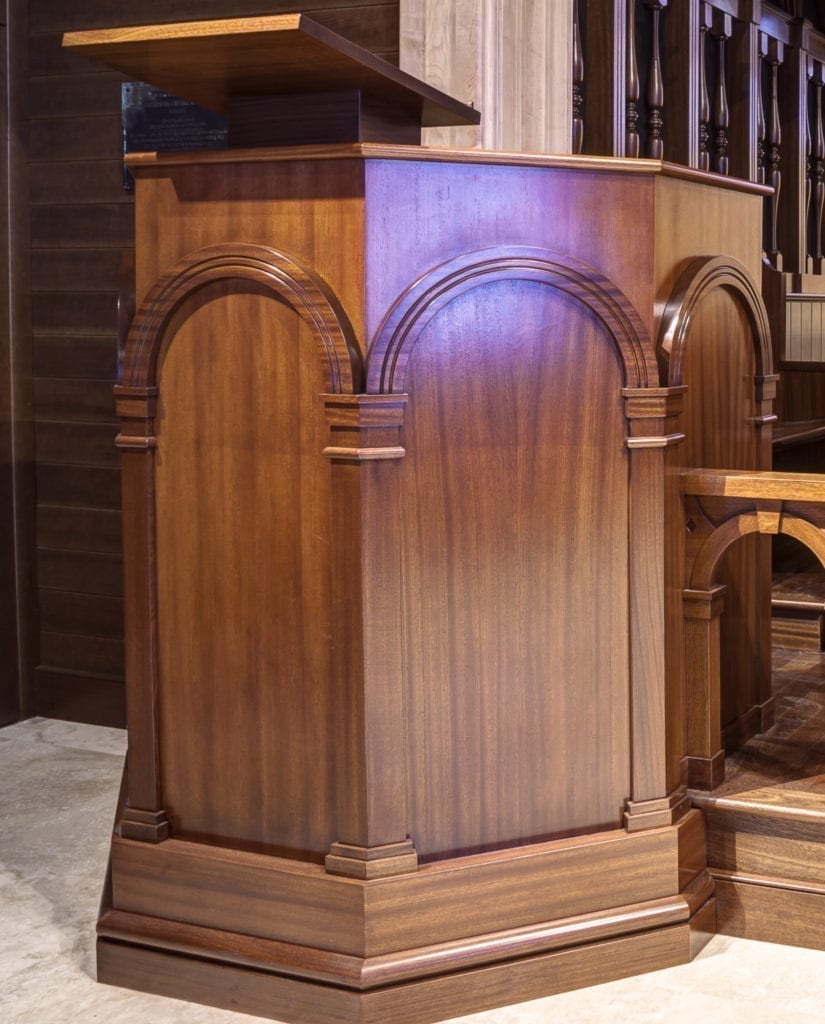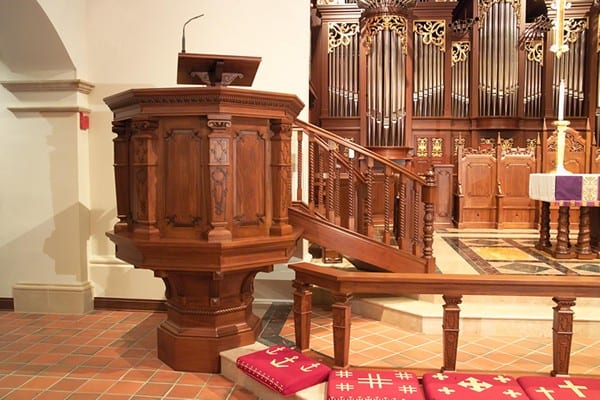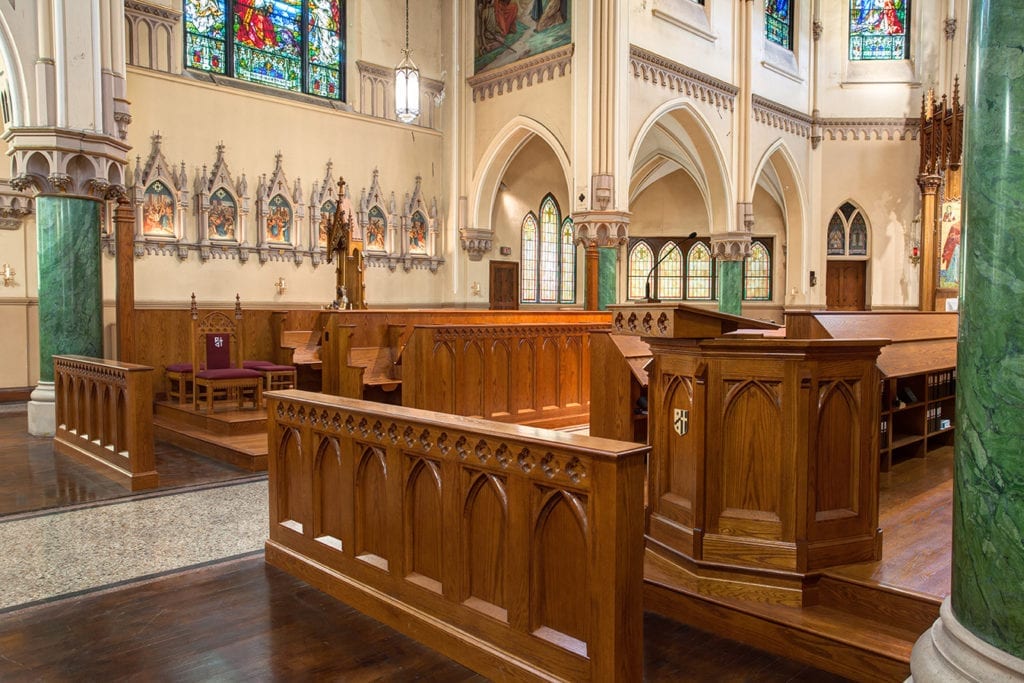 Ready to Design Your Church Ambo?
Get Inspired:
Find a Rep
Serving the United States, Canada, Bermuda, the Caribbean, and South America
More Worship Furniture Styles:
Pulpit, Lectern, Ambo… What's the Difference?
There is some disagreement—for both liturgical and simple preferred terminology reasons—about what makes an ambo different from a church pulpit (and different from a church podium or lectern, too). We won't get into lengthy technical descriptions or a history lesson here, but on a practical level, an ambo in modern church interior design terms will be freestanding. It may be placed on a platform or elevated in some other way. It may also be moveable like a lectern or not, depending on a given congregation's traditions.
In contrast, church pulpits tend to be physically attached to the church building in some way. Church pulpits are also designed to physically surround the worship leader and elevate them above the congregation, as well.
---
Our Church Ambos are Custom-Crafted for Your Unique Worship Space
At New Holland Church Furniture, we believe exceptional craftsmanship is all in the details. We take great pride in custom building top-quality ambos and other worship furniture pieces that are as durable as they are beautiful. Our goal is always to exceed your congregation's expectations. This is how we accomplish that goal.
Choose Your Wood
We can create your ambo in any combination of wood species, including Red Oak, Maple, Cherry, Sapele Mahogany, European Beech, White Oak, and many more. Need to match existing altar set pieces? That is not a problem for our talented craftspeople.
Top-Quality Construction
We use time-honored mortise-and-tenon construction to ensure the strength and longevity of your wood furniture for years to come. We can also work closely with your design team to provide valuable input about design specifications, manufacturing, and budgeting.
Endless Customization Options
We're here to bring your vision for your worship space to life. We'll work with you to customize your church ambo with as little or as much detail as you like, including custom height specifications, carved features, added emblems or logos, custom accents, and more!
Find a Rep
Serving the United States, Canada, Bermuda, the Caribbean, and South America
More Worship Furniture Styles: