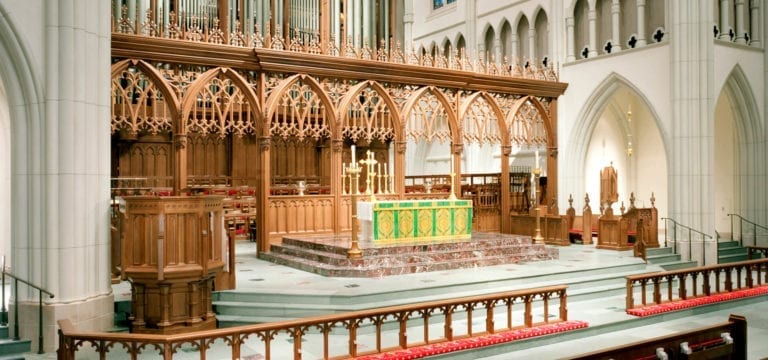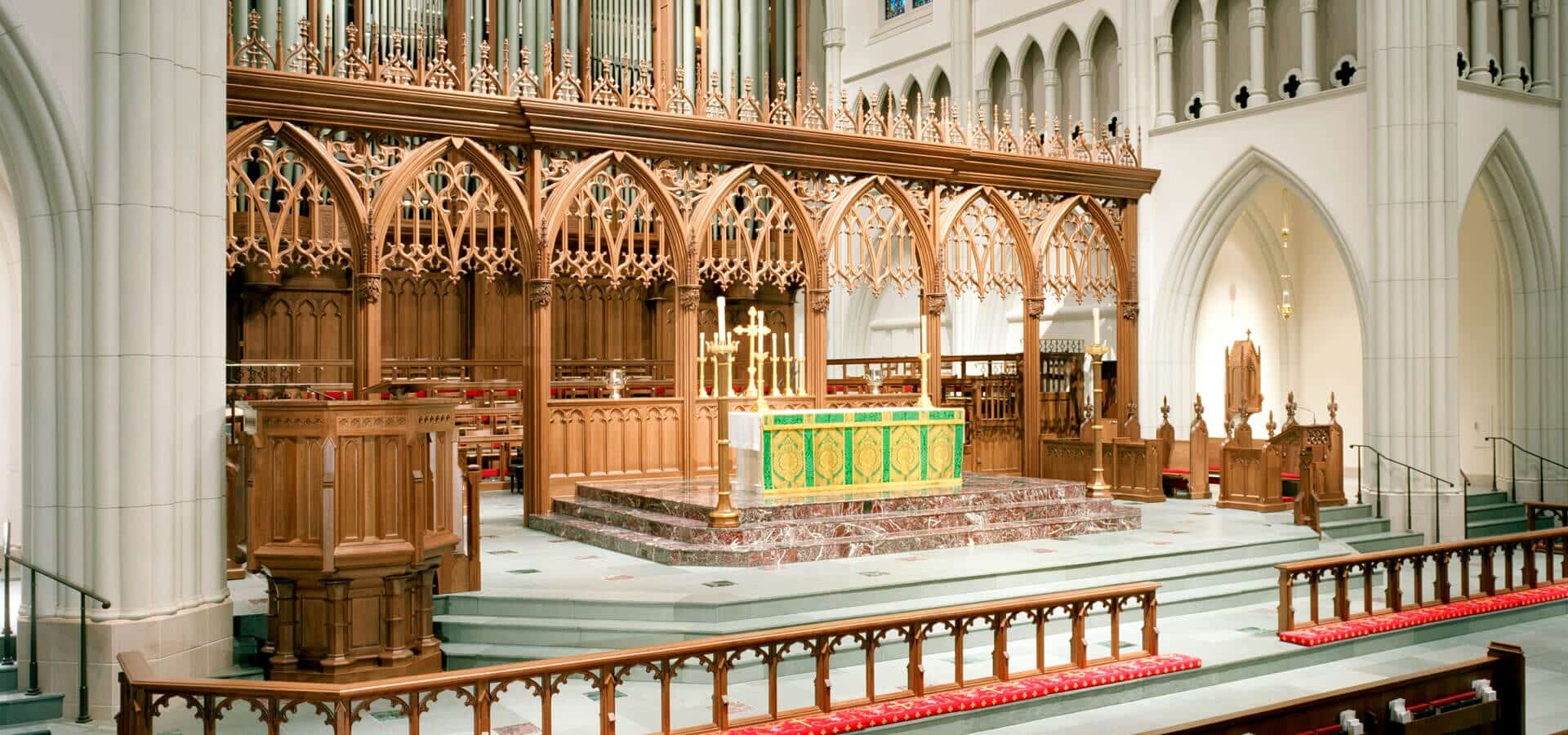 Magnify Your Worship Space with Uniquely Custom Church Furniture
Whether you need worship seating and furnishing or architectural woodwork for your church or synagogue, New Holland Church Furniture can provide high-quality, custom synagogue and church furniture for you. Our old-world craftsmanship meets modern technology to deliver superior church seats and worship furniture for every denomination.
Discover More
New Holland Church Furniture is So Much More Than a Pew Manufacturer
Suppose the current pews, chairs, and furnishings at your church, synagogue, or worship center have seen better days. In that case, there is no better time than now to invest in beautifully crafted wood furniture and seating options for your congregation. Not only will you create an inviting space that is both functional and stylish, but you will enhance the aesthetic and spiritual value of your building.
New Holland Church Furniture has over a century of experience in the woodworking industry. For the last 70 years, New Holland Church Furniture has also designed, crafted, and installed a wide a variety of church pews, seating, furnishings, other custom furniture, and architectural woodwork for worship spaces of all kinds. We aim to exceed your expectations throughout every step of our process:
Contact us to discuss your seating and furniture design requirements
We'll create your custom church furnishings with old-world craftsmanship
Your completed furniture is carefully packed and shipped to your location
Our professional installers will expertly set up your new seating options
Your congregation can worship their Creator in sturdy, beautiful furniture