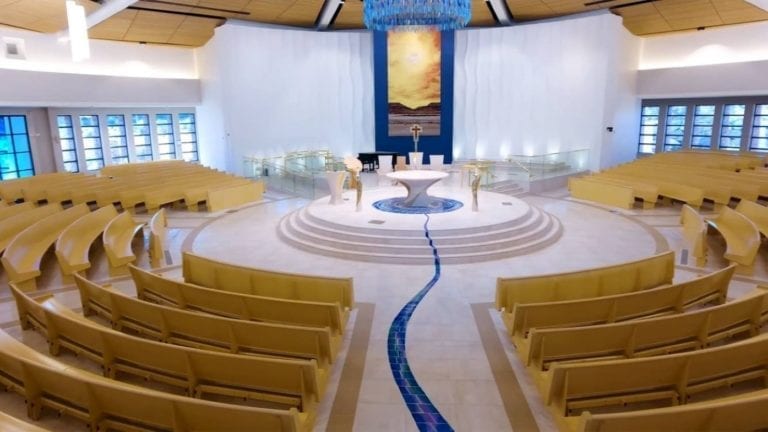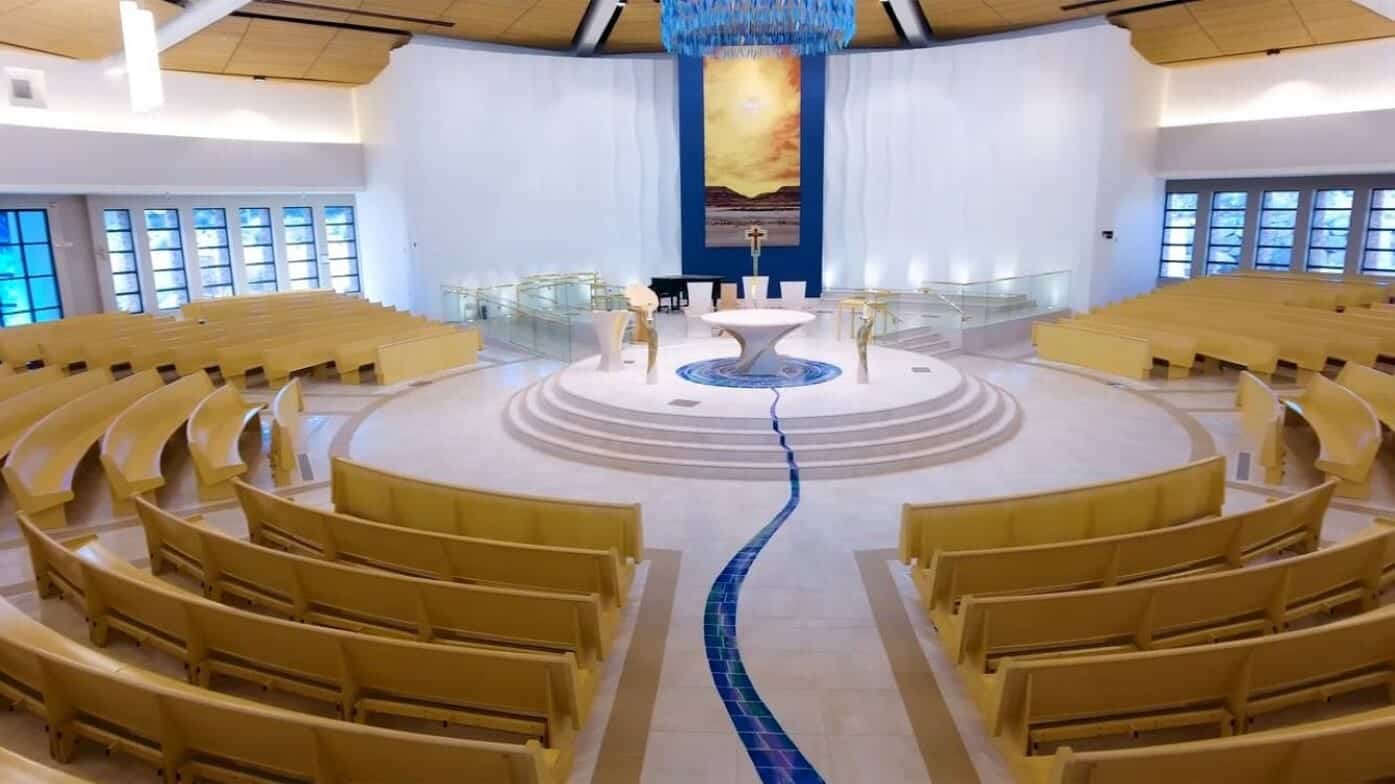 If your church or other sacred worship space resides in a very old, traditional building, you likely have scores of straight pews arrayed in neat rows for your congregants to sit on during services. While this church furniture is undoubtedly beautiful—and remains a popular worship seating choice today—it often does not take full advantage of available floor space in your sanctuary in the way that modern radius curved pews can.
Not familiar with radius pews? Here at New Holland Church Furniture, these innovative worship seating options are our specialty. In fact, our skilled craftspeople are among the few experts in the United States today who understand how to create these sophisticated pew designs, which cannot be machine-built.
Today's blog post offers a closer look at some of the reasons why radius curved pews represent the pinnacle in 21st-century pew construction. And if your church, temple, or other religious organization is facing inevitable growing pains—or you're working to build a totally new home for worship today—curved pew bodies are worth your serious consideration for creating a more comfortable and inspiring atmosphere.
Add Elegance and Beauty to Your Sanctuary
While straight pews have a certain old-world dignity and charm, it's true that they can also seem a little stiff and formal for contemporary congregations—even for those who gather in historic and architecturally impressive worship spaces. Radius curved pews, on the other hand, complement other decorative elements common in worship settings while offering a more inviting overall appearance.
The sweeping curves of our radius pew bodies lend a quiet yet awe-inspiring beauty to spaces of all shapes and sizes. And, with our artisans' ability to craft curved pews from nearly any wood species—with or without the addition of fine fabric upholstery—you can be sure that your pews will perfectly fit your overall décor.
Create a More Communal Feel for Worshippers
It's true that many growing congregations have been turning to theatre-style seating in recent years, especially in large auditorium spaces. However, in many worship settings, congregants are invited to sit and stand for different parts of a given service.
Theatre-style seats tend to be distractingly noisy as people repeatedly rise and sit, which makes this furniture less than ideal for more solemn worship experiences. Extraneous noise during worship can cause people to lose focus on being part of one body coming together for a common sacred purpose.
Listen to our friends at Congregation Beth Am in San Diego, California explain how new radius curved pews helped promote a worshipful atmosphere for their congregants:
Maximize Seating Space and Sightlines
The geometry of curved pew bodies allows your worshipers to have a much easier time seeing and hearing your speakers, musicians, and other worship leaders. Individuals are angled toward the focal point you select—whether that be an altar, a bimah, or a centrally located traditional pulpit—which helps minimize distractions by providing clearer sightlines.
Additionally, curved pews allow you to physically fit more individual worshipers within a space, simply based on the shape of the pew body versus straight benches. And, because we handcraft our pews without through-seat dividers, you'll have even more seating capacity thanks to better engineering.
About Our Unique Experience with Radius Curved Pews
New Holland Church Furniture has completed over 700 installations of radius curved pews throughout much of the Western Hemisphere—across the United States, Canada, the Caribbean, and South America—since 1962.
As the only manufacturer of true radius curved pews since 1962, our rare expertise is sought by new congregations building their first worship centers, as well as established churches and other organizations who are renovating existing buildings for better seating efficiency in rooms of all sizes.
Unlike mitered pews or simulated radius seating, which do not provide more functional seating, our true radius curved pews can increase seating capacity in your worship space. This means your growing congregation will better fit in the sanctuary you already have, or accommodate more worshipers for years to come in your newly built space.
The Best Church Furniture Available Is Made in New Holland, PA, USA
Whatever your congregation's unique needs and priorities in improving your worship experience, New Holland Church Furniture has the depth of knowledge and skill in a variety of service areas related to creating exceptional sacred spaces.
Get in touch with us today to learn more about how we partner with churches, synagogues, and even secular institutions to build gathering spaces that inspire. Or, find a sales rep in your geographic area to discuss your project needs and goals.