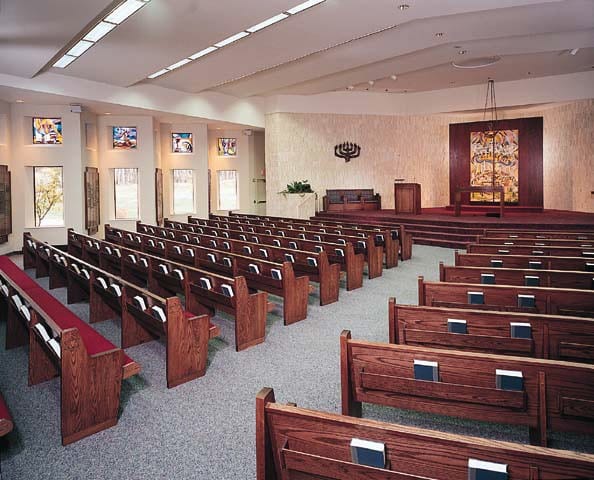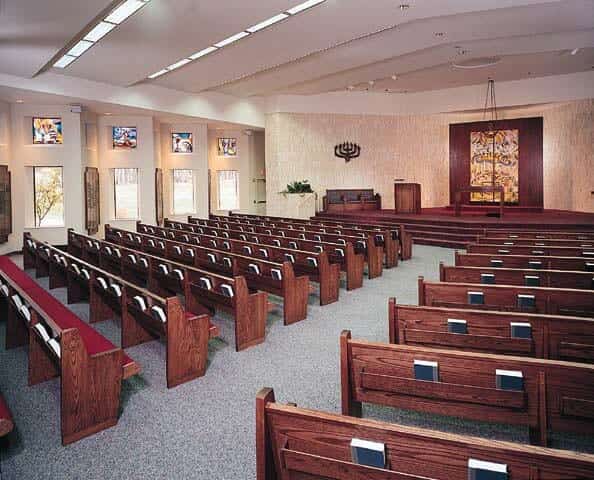 Synagogues are holy places for Jewish people who want to pray or attend religious services and special ceremonies. But without proper care for your Jewish temple furniture, you risk a safety incident or disrespecting the symbolic history of the shul's interior elements. That's why it's essential to start with high-quality wooden furniture from the worship furniture experts at New Holland Church Furniture.
We can help you to design and manufacture the Bimah, synagogue podium, Torah Ark, and more that your synagogue needs. Then, you'll need to follow the tips in this blog post to help keep it pristine with simple cleaning and disinfecting measures. Get in touch with one of our reps today to learn more!
1. Assess Your Jewish Temple's Furniture
Before cleaning, it's essential to assess your Jewish temple furniture honestly. Begin with your synagogue seating, and then start considering your other interior elements. Here is a checklist of some of the most important things to look at during your assessment.
Seating
Whether you have straight pews with upholstery, combination seating, or radius-curved pews, it's important to check this aspect of your synagogue carefully. You should consider replacing your furniture if you find cracks, hear creaking noises when congregants sit, see pew components lifting off the floor, or have damaged or faded upholstery.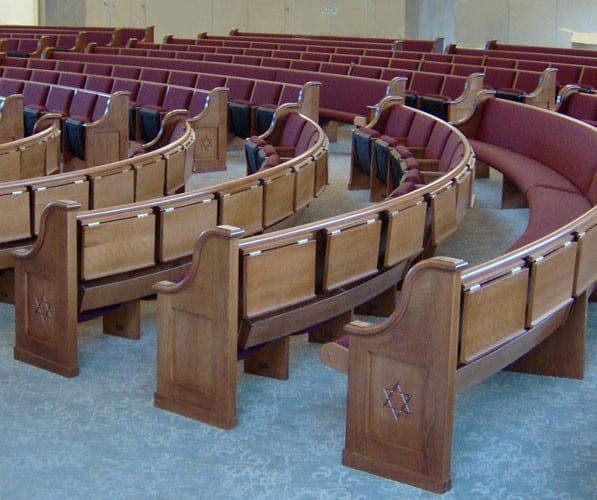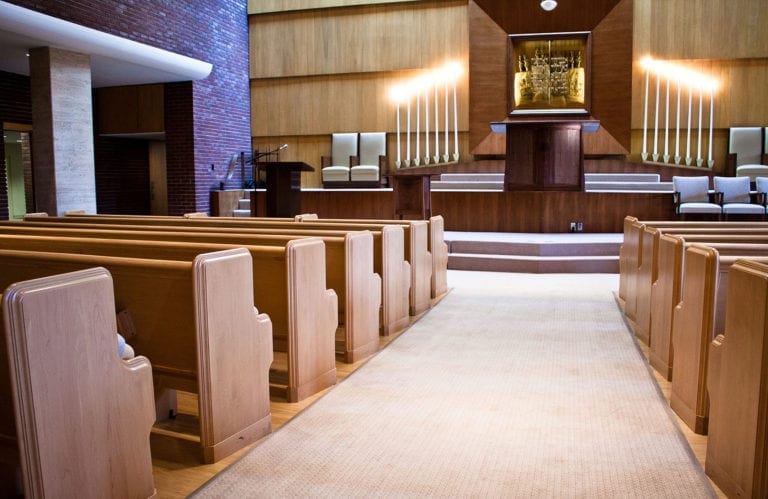 Bimah
The Bimah is a large, raised reader's platform where the Torah scrolls are placed to be read. If this furniture shows signs of aging, such as cracks, decorative details falling off, or fading, it may be time to repair or replace it.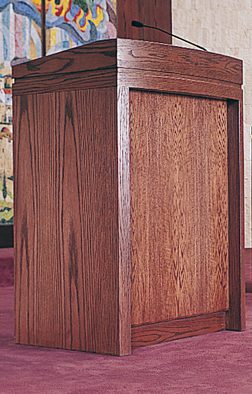 Synagogue Podium
Depending on the type of synagogue you have, such as Ashkenazi, Sephardic, Orthodox, or Contemporary, the synagogue podium may be used for various purposes. For example, in some temples, the podium is a place for the Rabbi to stand behind. Others may use it for the prayer service leader, facing the ark. Either way, you'll want to check it for signs of wear, such as instability, cracks, and other signs it needs to be repaired or replaced. You may also consider updating your synagogue podium to include a decorative detail, such as the Star of David.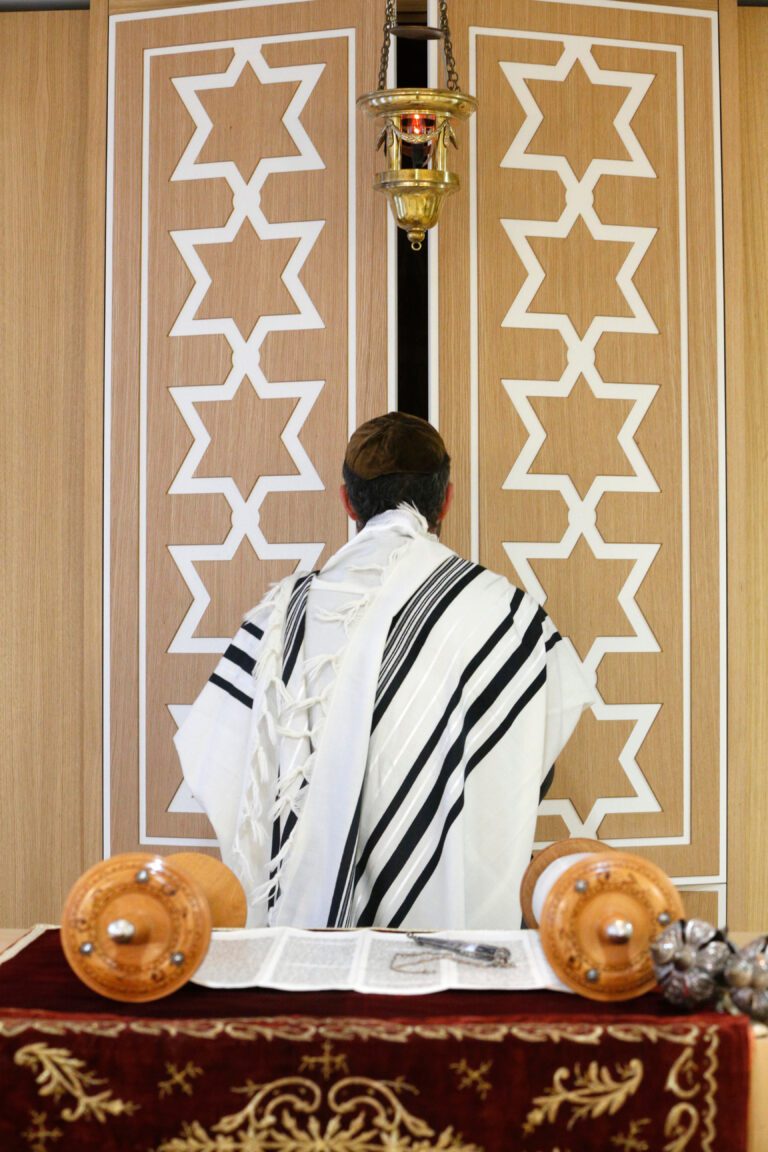 Torah Ark
The Torah Ark holds the Torah Scrolls and is reminiscent of the Ark of the Covenant, which held the tablets inscribed with the Ten Commandments. When you build a synagogue, you often place the Torah Ark strategically so that as a person faces it, they also face Jerusalem. For those synagogues in the western hemisphere, it's usually facing east, and it faces west for those in the eastern hemisphere. Because the Torah Ark is considered the holiest spot in the synagogue and is equivalent to the Holy of Holies, it must be in good shape. Check for similar signs of replacement as your other Jewish temple furniture, such as cracks or instability.
When you find any furniture in your synagogue interior needing replacement, our team can help you! We have skilled craftsmen who use old-world techniques to craft your Jewish worship furniture. We'll carefully create your new furniture to your specifications, including a choice of wood, decorative details, and upholstery fabric. Get in touch with a rep today to get started.
2. Clean Your Synagogue Furniture
Once you've determined your furniture is in suitable, if not optimal, condition for services, it's time to clean it. To get the most out of your Jewish temple furniture, perform regular maintenance throughout the year, such as routine dusting and upholstery cleaning.
Cleaning Wood Temple Furniture
In addition to regular dusting, wood furniture should be treated with care. It's crucial to go light on oils to protect laminates or finish. Take extra care when cleaning the synagogue podium, as this furniture is obvious to the congregation, and the Torah Ark since it is considered exceptionally holy.
Maintaining Upholstery
Regular maintenance is paramount in Jewish temple furniture care. A damp sponge immediately after a stain is made is one of the most effective ways to clean stains out of upholstery. Once a stain sets in, it's often difficult to remove them.
For heavily soiled upholstery, check the code for the fabric you're working on to ensure you won't damage it. A steamer is often the most common solution for heavily soiled upholstery and the most effective way to have your furniture looking fresh. Learn more about how to clean upholstery on your pews.
3. Disinfect Temple Furniture
Keeping your Jewish temple furniture disinfected is important, especially as some of the year's holiest days come around. These holidays often bring larger gatherings of people to your shul, and the possibility of spreading germs and diseases increases. With the flu and several strains of COVID-19 posing a risk to the elderly and auto-immunocompromised, it is a good idea to perform regular disinfection cleaning.
To safely and efficiently disinfect a wood surface, one needs only to regularly and carefully wipe areas with bleach-free wipes. It's important not to oversaturate the wood, which can damage the laminate or finish. Allow the wooden areas to dry for 10 to 15 seconds, then wipe the wood surface with a clean, dry cloth.
Do You Need to Upgrade Your Jewish Temple Furniture?
Whether you're in charge of a modern synagogue that is more Orthodox or something in between, it's important to keep your temple's furniture looking its best. It begins with an assessment of the quality and safety of your current furniture, followed by regular cleaning, maintenance, and disinfecting.
Suppose your Jewish temple furniture is damaged or needs an upgrade. In that case, New Holland Church Furniture is at your service to bring the ultimate elegance, reverence, and style to your community members. Our high-quality artisanship will bring years of joy and comfort for the best worship experience possible. We can include elements that match your synagogue's architecture, elements from your stained-glass windows, or something entirely different!
Call or contact us today or find a representative in your area to get started on upgrading your synagogue today!