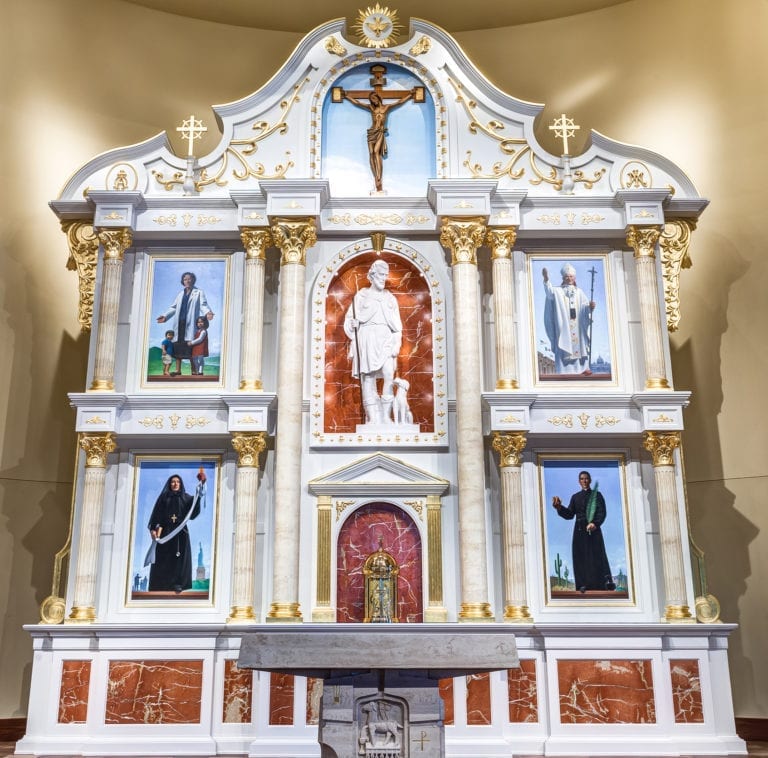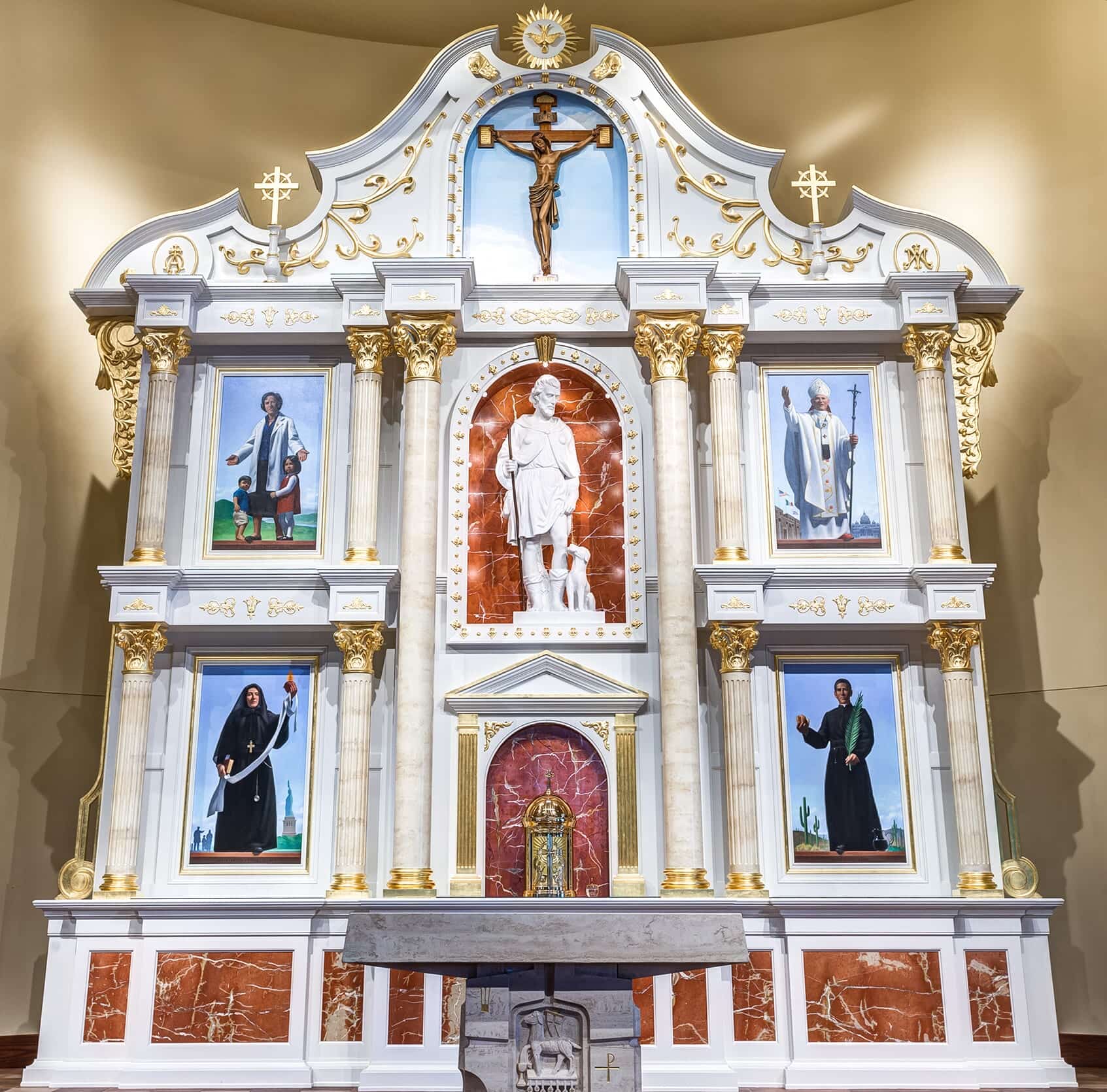 Here at New Holland Church Furniture, we know the importance of a strong, visually compelling central piece of custom church furniture. Our handcrafted retablos are just that—quality-built, eye-catching unique pieces designed to draw the eyes of your parishioners, inspiring them while they worship.
As time-honored, spiritual symbols, retablos have been a part of Catholic worship spaces and religious activities—from mass to sacrament to liturgy—for many hundreds of years.
In today's blog post, we're going to delve a bit into just what retablos are and how you can incorporate these moving pieces of architectural woodwork into your church furnishings.
Retablo: A Bit "Behind the Altar"
A retablo is a large altarpiece painting or an ornamental wooden structure with sculptures and other religious artworks, usually consisting of patron saints. Typically, this includes paintings, sculptures, or a combination of the two and an elaborate framework enclosing it.
The word retablo comes from the Latin retro-tabula, literally meaning "behind the altar." Initially, it referred to paintings placed behind the altar of churches in the early Middle Ages.
A Retablo Can Be A Spiritual Symbol at The Center of Your Worship Space
These days, not every parish church has a retablo, instead opting for a modern aesthetic that can look rather uninspiring to parishioners. A retablo can help to set a Catholic altar apart from ordinary tables—demonstrating through art heaven's significance to earth.
A retablo incorporates a variety of types of religious art forms, from icons and paintings to mosaics and statues, and even an occasional tapestry. No matter its design, the retablo acts as a dramatic backdrop to help your congregation visually focus on the altar. By providing architectural and artistic importance, a retablo pulls churchgoers' gaze to what should be the centerpiece of any Catholic church.
For even more ideas on how you can transform your worship space with beautiful custom wood furniture, please take a look at our inspiration gallery.
Custom Church Furniture to Exceed Your Church Renovating Goals
You'll find an abundance of possibilities when you work with New Holland Church Furniture. Whether your congregation appreciates intricate detail or simpler design elements, we're here to bring your vision for your church to life while always exceeding your expectations.
We proudly produce custom church furniture that is both durable and aesthetically pleasing. Your congregation will enjoy our handcrafted furniture for generations to come.
Discover The Benefits of Choosing New Holland Church Furniture for Your Retablo Project:
A Wide-Selection of Wood Species
Choose the wood to create your next church project from any combination of wood species:
Red Oak
Maple
Cherry
Sapele Mahogany
European Beech
White Oak, and many others
Premium Construction
Using old-world, classic construction techniques, will ensure the strength and quality of your furniture—so it endures for years.
Countless Customization Options
Whether you want a little detail or a lot, we'll work with you to customize your church furniture project the way you want it. We'll work closely with your design team. Our expert craftsmen's valuable input can assist your designer to help ensure that we meet all design specifications, allowing manufacturing to run like clockwork and on budget.
Ready to Furnish Your Church With a Custom-Created Retablo?
If your current worship space requires that extra-special piece of custom church furniture to give your entire congregation an additional spark of joy, New Holland Church Furniture is ready to help!
Whether you need to replace aging confessional screens, add candle stands, or create a custom prayer altar, New Holland Church Furniture offers top-quality custom church furniture that enhances the worship experience.
Ready to get started? We're happy to help! Give us a call today or locate a rep in your area. And don't forget to discover our digital Uniquely Custom lookbook now.