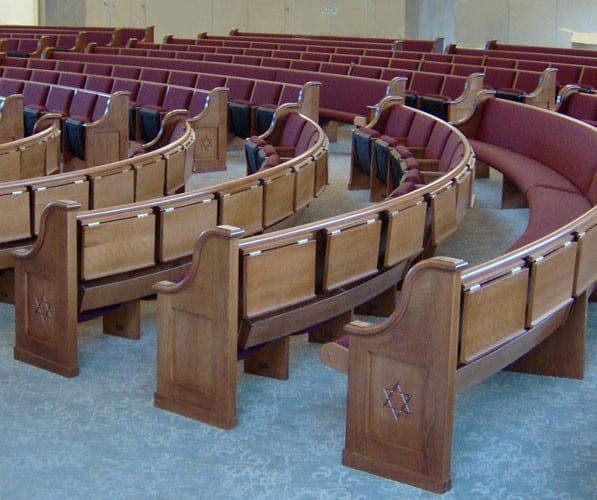 Upgrading your current synagogue seating shouldn't be stressful. The process can be easy with the right furniture company, design assistance, and friendly representatives. However, one of the most significant stressors of updating your synagogue pews or chairs is how to finance it. That's why synagogues from all over the world turned to New Holland Church Furniture for their new seating systems.
As the cost of living rises, people have less money to donate to religious organizations. However, there are several ways your spiritual house can raise funds to get high-quality synagogue furniture that will last for generations. Our expert representatives will work with the space available in your shul to craft a custom seating arrangement that fits within your budget. Find a rep in your area to get started now.
1. Consider the Free-Will Due Model
Long gone are the days when synagogues raised their primary income by selling seats for the High Holy Days. At around 1915, synagogues moved towards yearly dues and appeals for the High Holy Days rather than selling tickets for the best seats in the shul for services. In more recent times, many synagogues are even doing away with the yearly dues required of their members.
While this sounds counterproductive to budgeting for new synagogue chairs, a 2010 study conducted by the Forward newspaper found that Jewish and Christian religious institutions raised about the same amount per member. The difference is that church giving is voluntary, while synagogues require money from their members.
Suppose your temple is enriching your members' lives by bringing joy and wisdom, giving them a place to worship Yahweh, and allowing them to make important connections with one another. In that case, they will be more willing to provide a portion of their income to your synagogue. Thus, you will be able to raise the necessary funds for operational and building expenses.
2. Establish Clear Communication
Anytime you plan on changing something significant in your synagogue, we highly recommend that you provide clear and honest communication with your congregation. Choosing new synagogue seating is no different. It likely won't surprise your community that you are considering new seats. If you've made it this far on our site, then you probably have furniture that is outdated, falling apart, or just could be downright dangerous due to its instability.
By clearly defining why you need new synagogue furniture and what it means for the overall health of your temple, you may be able to start a specific furniture fund to which your congregants can donate. Many organizations are now using the Internet to their advantage to raise money from their congregation. Your members can designate how much money to give to a seating fund with online giving, text to offer, and other fundraising platforms.
3. Plan Ahead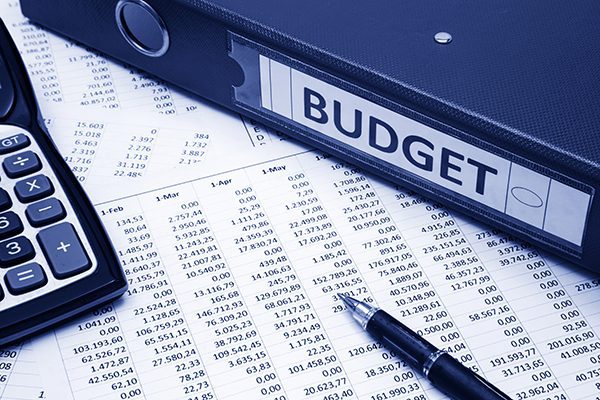 Like in your personal budget, you must plan for more significant expenses. That might mean saving up some money each week until you have enough for a new car or giving up your daily latte to save a line item in your budget. The budget process for new synagogue seating is similar. Perhaps any extra money that the synagogue raises beyond what is necessary to keep the building operational is explicitly saved to buy new synagogue combination seating.
And just like when someone might work overtime or pick up a second job when they need extra money, your synagogue can raise funds through other means than just donations from your members. The following two tips provide some ideas for just that.
4. Rent Areas in Your Synagogue
Organizations, businesses, and local groups are always looking for new places to meet. Whether it's for a business meeting, Boy or Girl Scout Troop, or fitness class, renting areas in your synagogue to the public can be a fantastic way for you to raise additional funds.
Of course, you can set certain rules and keep specific areas off-limits so that your Torah Ark, Bimah Table, Mechitza, and other holy pieces aren't disturbed.
5. Try a Fundraiser
Finally, our last tip for budgeting for new synagogue seating is a fundraiser. Fundraisers are an effective way to quickly raise some money that your synagogue needs to cover the costs of the seats. By asking your Jewish members to volunteer at specific events or raise money, they will not only take tremendous pride in new synagogue pews or chairs, but they will also likely take better care of them in the long term.
Below are six easy fundraisers to try: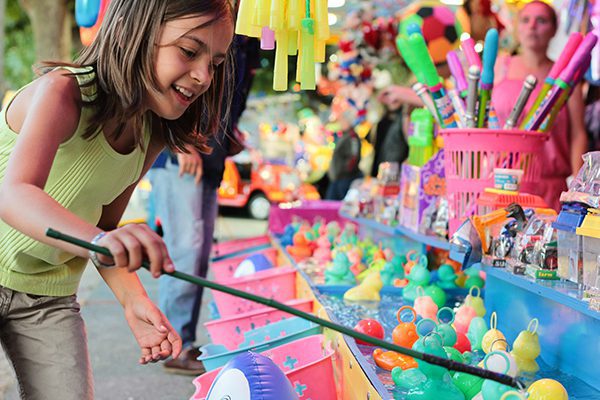 Crowdfunding—use an online program like GoFundMe to create a page just for your furniture fund. Not only can your members donate using this page, but they can also share it with their friends and family on social media to raise money from other sources. Be sure to connect the importance of raising this money to the overall health of your house of worship.
Give-it-up challenge—We're all guilty of wasting money on unnecessary things from time to time. Designate a month for your congregants to give up these luxury items, like fancy coffees, fast food, donuts or other sweets, or any other items they frequently purchase. The idea is that they'll save that money and donate it to your synagogue for the new seats at the end of the month. Another possibility is that every time they pass the location where they bought that item, your members do a quick text-to-give for the amount they would typically have spent.
Host a 5k—A popular fundraiser to try is to host a 5K. All you have to do is advertise for it, find a place where runners can safely travel 3.1 miles, and perhaps give out prizes to the top three male and female finishers. People love these events because they love competing, but they also love knowing that their money will fund a good cause.
Host an event—When you host an event like a fall festival, chili cook-off, or talent show, you can attract people not only from your synagogue but from around the community to participate in a fun activity. You can raise money by charging admission to the event, a small amount for games, or a fee to enter your best recipe or talent.
Clothing fundraiser—People enjoy bringing awareness to organizations they love. What better way to raise funds for your new synagogue seating and spread the word about your temple than with branded shirts? You can sell them for slightly more than the cost of the shirt so that you can use the extra money for new furniture. You could even do branded blankets, mugs, water bottles, keychains, and more.
Wheelbarrow fundraiser—Have an empty wheelbarrow laying around? Bring it to your synagogue and ask your members to bring in their spare change on a non-Sabbath day. Set a deadline to fill the barrow, and you'll be pleasantly surprised at how much money you can raise this way!
For the Best Synagogue Seating, Choose New Holland Church Furniture!
Now that you have some ideas on budgeting for new synagogue seating, next comes the fun part—selecting new furniture! New Holland Church Furniture is here to help you with the selection process, whether you're looking for pews, wood chairs, or combination seating. Our friendly and expert representatives will take you through a no-hassle journey of choosing the right type of seating, embellishments, and other furniture for your shul.
Get started today by contacting a rep in your area and experience the old-world craftsmanship and superior furniture quality that comes from seating made at New Holland Church Furniture!