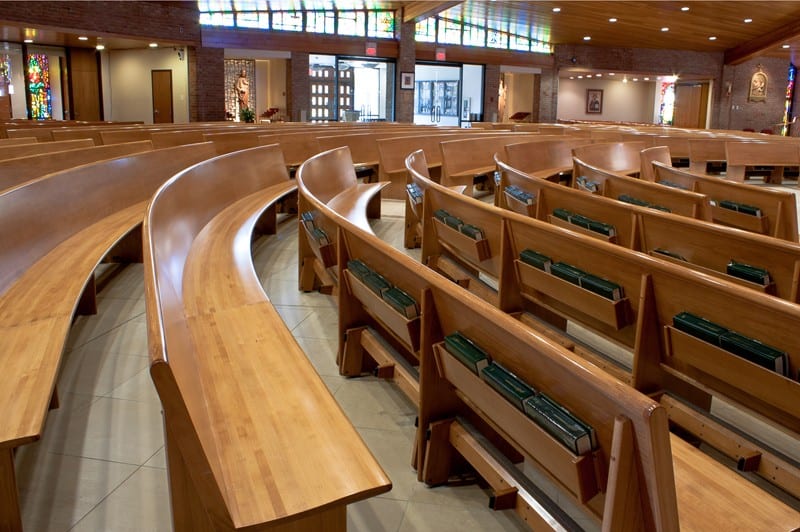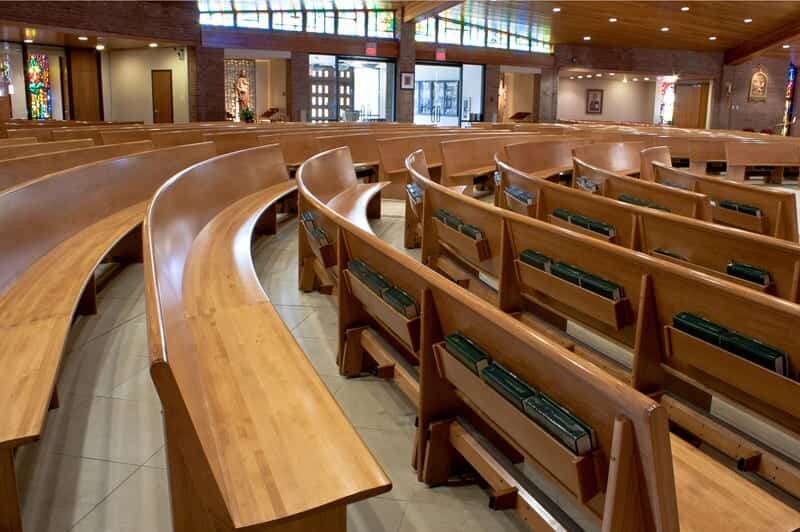 Are you tired of outdated and uncomfortable seating in your church or synagogue? Do your congregants struggle to focus and engage during services due to uncomfortable pews or chairs?
Whether you're building a new church, renovating your existing worship space, or simply updating church pews and worship seating for enhanced comfort, it's essential to understand your options to ensure the best results for your unique congregation.
At New Holland Church Furniture, we know that outdated and uncomfortable pews can hinder the worship experience and negatively impact your congregation. That's why we offer custom-built synagogue or church pews or chairs that will transform your worship space into a haven of comfort and beauty.
We handcraft everything from straight pews and church benches to radius curved pews, combination seating, and even stackable wood chairs. Our old-world craftsmanship is combined with modern technology to maximize quality, which results in seating that will serve your congregation beautifully and comfortably for generations to come. Contact our representatives to get started on transforming your worship space into a place of stunning serenity and inspiration. Your congregation deserves nothing but the best.
---
Select Your Synagogue or Church Seating Options
Choosing the right seating for your church or synagogue is crucial in creating a comfortable and conducive environment for worship. Straight church pews are the typical design many people think of when they imagine church or synagogue seating. However, there are so many more options—our unique curved radius pews, stackable church chairs, and even theatre-style combination seating. Explore our range of church pews or synagogue seating options and get inspired to find the seating that aligns with the vision and values of your sanctuary or worship space.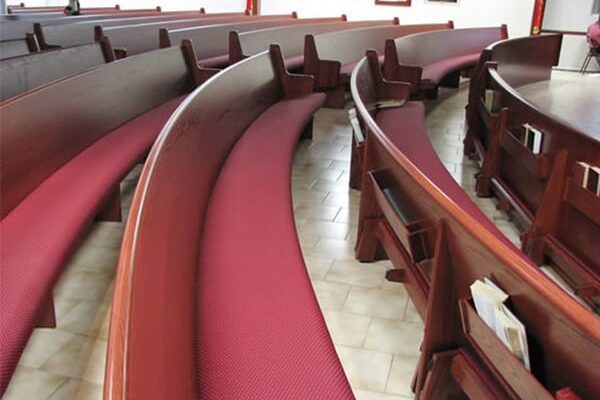 Our specialty lies in crafting radius curved pews that exude elegance and versatility. These beautifully designed pews not only enhance the aesthetic appeal of your worship space but also provide a sense of unity as congregants come together to worship. With radius curved pews, you can utilize more of your available worship space, creating an intimate atmosphere for sermons and special events.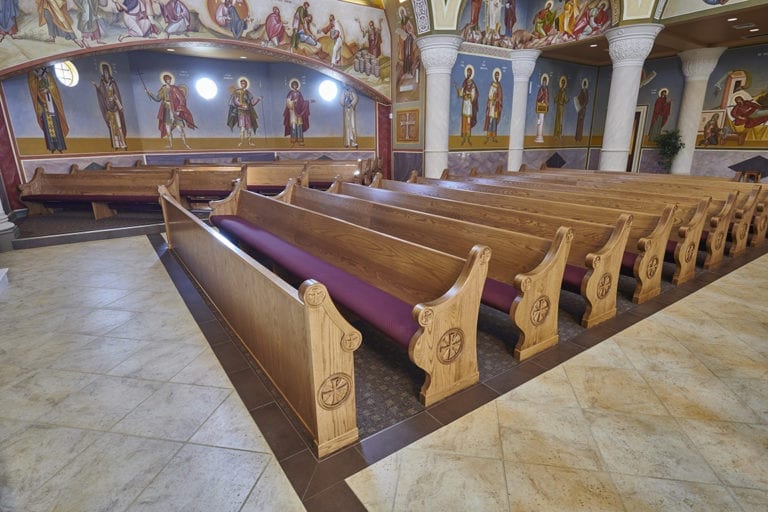 Our upholstered straight pews are an excellent choice for those seeking versatility and practicality. These pews offer the perfect balance between comfort and customization and allow you to preserve your church's traditional look and feel with classic straight pew styles. With a wide range of upholstery options available, you can select the fabric that complements your existing décor, too!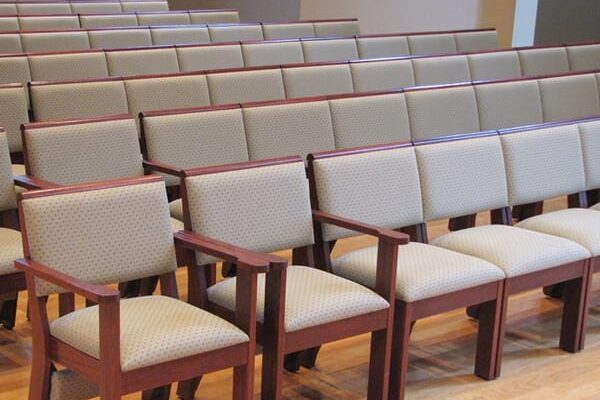 Sometimes, spaces require flexibility and adaptability. That's where our church chairs come in. From providing your main seating in the sanctuary to overflow seating or even choir seating, our stackable chairs offer flexible versatility. In addition to their flexibility, our church chairs still prioritize comfort and durability, ensuring a synagogue or church seating solution that stands the test of time.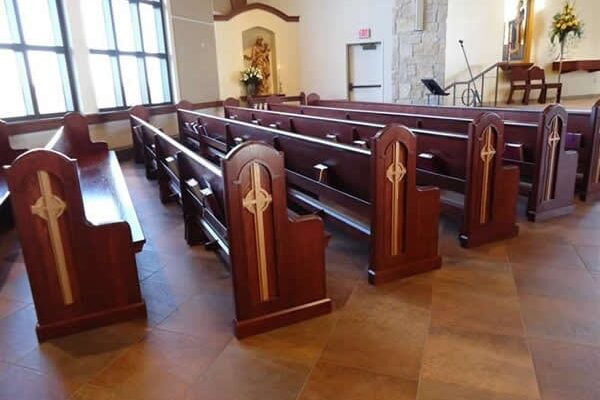 If you appreciate the timeless appeal and durability of traditional pews, our church benches are the perfect option. These benches offer affordability without compromising on quality. Crafted with meticulous attention to detail, our classic synagogue and church pew benches provide a traditional and sturdy seating solution that will serve your congregation for years to come, no matter what your needs are.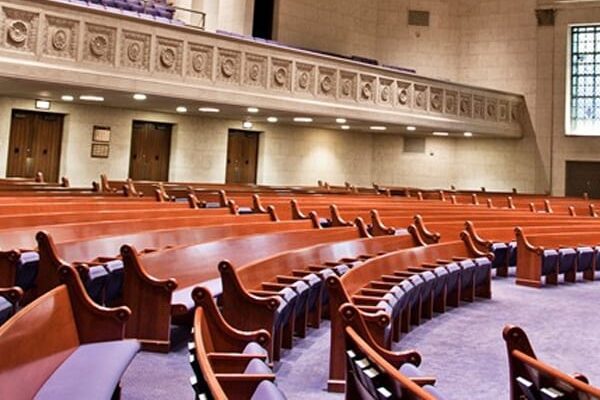 Synagogues and churches often have specific requirements when it comes to seating. Our combination seating options offer the flexibility to address these unique needs. Popular in modern synagogues, theatre-style combination seating is also a fantastic option in contemporary church spaces. By combining different styles of seating, such as pews, chairs, spring seats, and benches, you create a versatile worship space.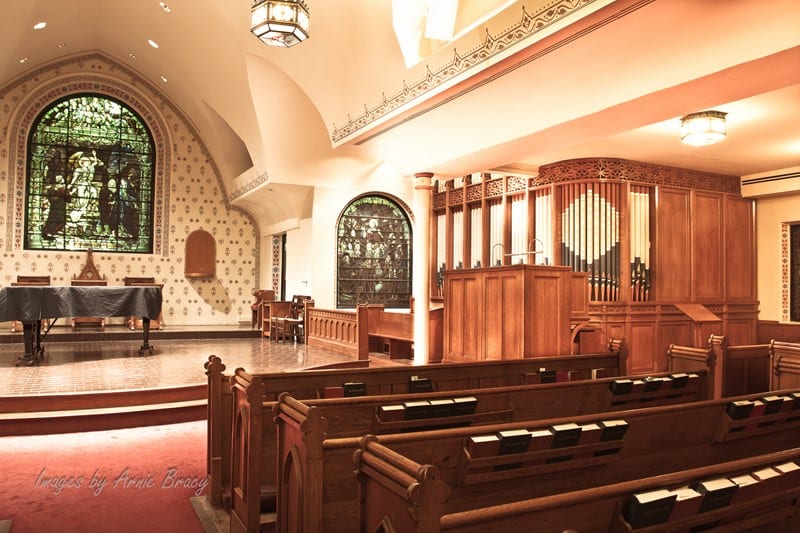 Enhance the seating experience further with our range of pew accessories. From kneelers to book racks and modesty screens to personalized engravings, these accessories add an extra touch of comfort and functionality to your seating arrangements. Our team will work closely with you to understand your needs and recommend accessories that align with your vision and give your congregation what they need.
Over 70 Years of Experience
Our team has manufactured and installed church pews and worship seating all over the world, including 700 radius curved pew installations throughout the United States, Canada, Bermuda, the Caribbean, and South America.
Don't let uncomfortable church pews or synagogue seating hinder your congregation's worship experience any longer. Upgrade your worship seating with New Holland Church Furniture today! Contact our representatives to get started on transforming your worship space into a place of comfort, beauty, and inspiration.
Calculating Your Your Church or Synagogue Seating
As you begin a renovation process on your existing worship space, you may think you know your seating capacity—especially if you plan to replace straight pew benches with new or creatively repurposed straight pews.
Of course, your capacity number can be complicated by architectural elements in your seating areas, such as columns or posts, and also by the type of church or synagogue seating you want to use. Radius curved pews, for instance, may allow you to physically fit more individual worshipers within a space, simply based on the shape of the pew body versus straight benches. And, because we handcraft our pews without through-seat dividers, you'll have even more seating capacity thanks to better engineering.
So, how do you calculate your church seating capacity? The best answer is to trust the worship furniture design pros at New Holland Church Furniture. We can help you not just land on an official occupancy number but also maximize your worship space for worshipper comfort, church seating flexibility, and more.
---
Uniquely Custom Church Seating Design:
That's New Holland Church Furniture
At New Holland Church Furniture, we bring over 70 years of experience crafting high-quality church and synagogue seating solutions. Our commitment to exceeding customer expectations is evident in every project we undertake. With our old-world craftsmanship, design expertise, and quality values, we ensure that your worship space is furnished with seating that reflects the essence of your congregation.
We're artisans dedicated to elevating the worship experience, and we're here to listen to the ideas you have for your church. We are ready to work closely with your design team and provide valuable input on every aspect of upgrading your church or synagogue seating—from design specifications to manufacturing, budgeting, and installation.
---
Get New Synagogue and Church Pews in 3 Easy Steps!
To get started on upgrading your worship seating, follow our easy three-step process:
1. Tell Us Your Needs and Desires
Share your requirements and aspirations with us. We specialize in creating custom solutions tailored to your unique needs and aesthetics. Whether you seek traditional elegance or a modern touch, our team will work closely with you to bring your vision to life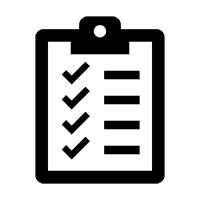 2. Pick Your Pew or Chair Design Options
With a wide range of styles, finishes, and upholstery choices available, you can choose the perfect seating options that seamlessly integrate with your existing decor and style. Plus, you can benefit from our design expertise as we guide you through the selection process.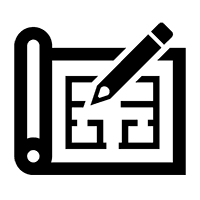 3. Get Professional Installation
Lastly, all you have to do is sit back and relax as our team of experts handles the installation of your new synagogue or church seating. With meticulous attention to detail and a commitment to excellence, we ensure a seamless and hassle-free installation process.
---
Guidelines for COVID-19 Safe Seating
As COVID-19 has raised concerns about how we can safely gather indoors in pandemic scenarios, many churches are finding that they have to establish reserved and assigned seating rules to satisfy social distancing guidelines. Enhanced cleaning and disinfecting procedures are also being established and carried out for church seating. Our knowledgeable team can advise you on the best seating options that prioritize the health and safety of your congregation.
But, if you are concerned that you are damaging your valuable wood worship furniture with harsh cleaning chemicals to satisfy more frequent cleanings, we can help! Follow our advice and tips for protecting your valuable church seating during these challenging times. Get in touch with your questions, and also check out our safe disinfecting resource for traditional or contemporary church furniture.
---
Upgrade Your Synagogue or Church Pews Today!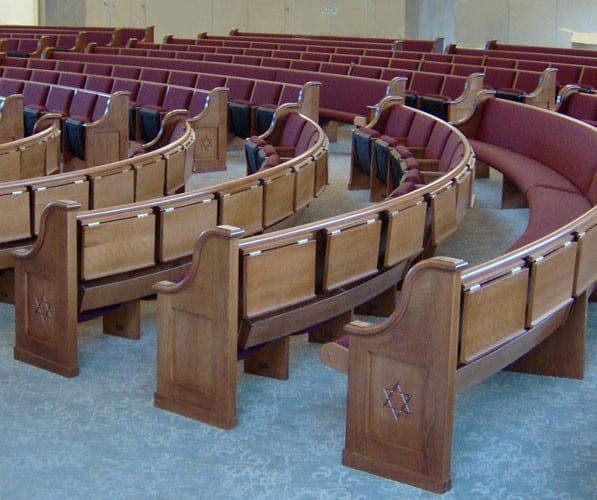 Many religious organizations struggle to find the right seating solution. Outdated and uncomfortable pews or chairs can hinder the worship experience, negatively impacting your congregation. That's why we offer a range of seating options designed to create a comfortable and inspiring worship space.
By choosing New Holland Church Furniture, you can expect not only exceptional craftsmanship and design expertise but also a personalized approach that ensures your unique needs are met. Our upholstered pews provide both comfort and versatility, while our range of church chairs offers flexibility for multipurpose areas. If you prefer the timeless appeal of synagogue or church benches, we have those, too, ensuring durability and affordability.
So, if you're ready to transform your worship space with beautiful and comfortable synagogue and church pews, we encourage you to take the next step. Reach out to our representatives today to discuss your needs, explore design options, and experience the exceptional service that New Holland Church Furniture offers.
---
Get More Information On Our Blog
For more information and valuable insights on seating options for churches and synagogues, be sure to check out our informative blog. We cover topics ranging from seating trends to tips on creating a welcoming worship space. At New Holland Church Furniture, we are here to assist you every step of the way as you embark on this exciting journey of upgrading your worship seating and contemporary church furniture.
Find a Rep
Serving the United States, Canada, Bermuda, the Caribbean, and South America
More Worship Furniture Styles: